Hey ladies!!!
I'm back from my bachelorette party and had such a great time!! I'll tell you more about it later tho!!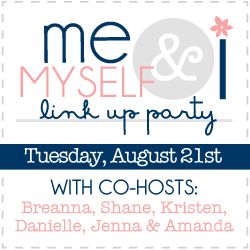 1) What would you attempt to do if you knew you could not fail?
I would open up my own bakery! YES!! I absolutely love to bake. I'm always baking when we have get-togethers and am always being asked to bake things!
2) If you had only six months left to live, what
would you do with the time?
I would definitely travel...to tropical places! AND shop up a storm! Of course I would be doing all of this with my family!

3) If a front page news article was written on you, what would the headline be?

'Woman dies from shopping too much!'


4) What is your biggest pet peeve?
Other drivers.
I AM the best driver on the road. Why does everyone else need to re-take drivers ed? Please use your blinker. Look in your blind spot. Don't drive too slow on the highway. There IS a fast lane and a slow lane.




5) What is your favorite chick flick movie?
hmmm...this is a hard one...lol.
I liked The Vow.
We watch a lot of movies but chick flicks never seem to be my favorite!
........................................................................
Next month we are starting something new.
If you submit a question via this
form
, you have a chance to co host with us :)
1 question will be chosen and if it is yours we will email you. Easy as that!



Now that you know a little more about me, it's your turn :)
+Please follow each of your hosts and let us know that you did, so that we can follow you back!
+Grab the button and place it in your post
+To help share the word put the button in your side bar (Optional)
+Click around on a few other bloggers and make some new friends
Now have fun and link up!!