Happy Monday!
So proud that I actually got up and worked out this morning! Even tho it was just for cardio (much needed after all the food and desserts i had this weekend).
To Enter my giveaway for free cupcake jars or cupcake wrappers and toppers click...
HERE
!
Well we had our engagement party this weekend ;-) It was small and very laid back. Mostly so our families could meet. We took a few pictures before it started but forgot to take them throughout the night (typical lol).
Eric and I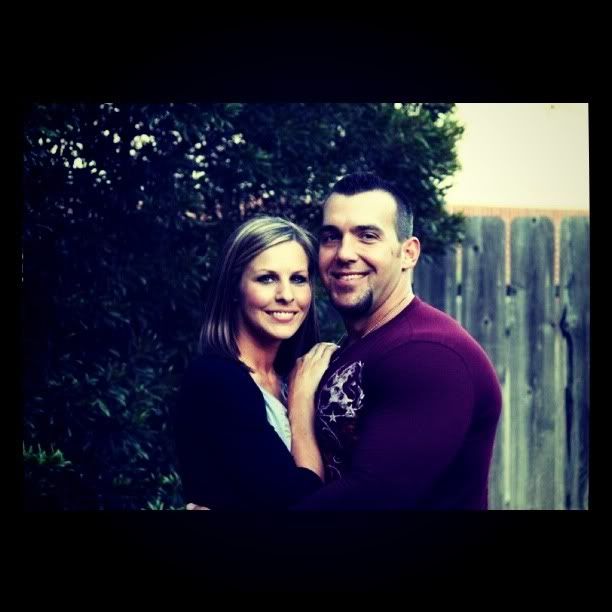 Me, my mom, middle sis Rachel, baby sis Jess and little Addie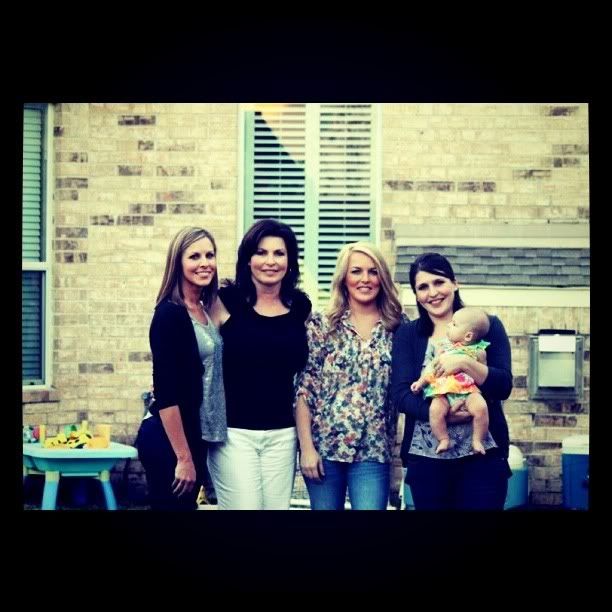 Me, Eric's sweet mom!,and E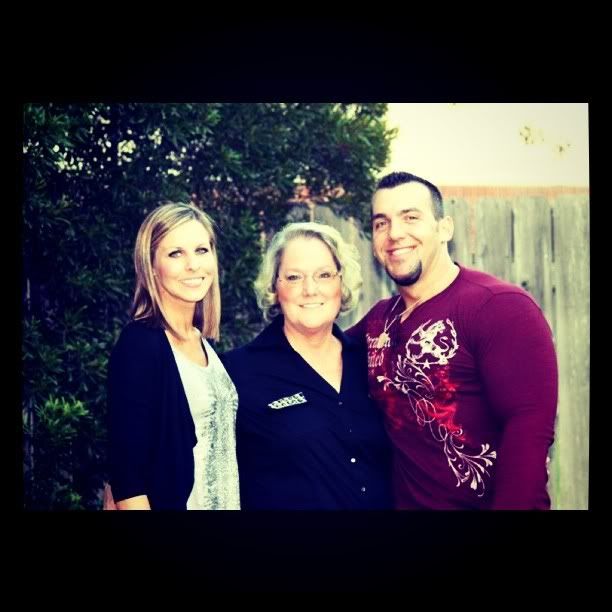 Yummy mini cupcakes I made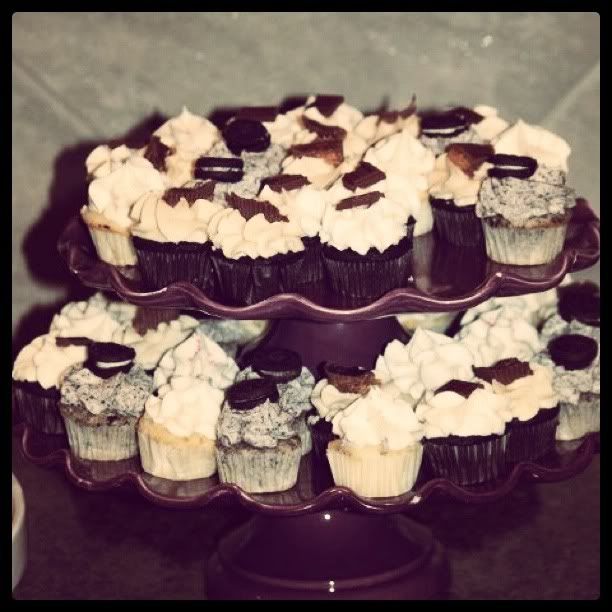 We had a great time!
And then on Sunday...we were extremely lazy!
Even Chloe ;-)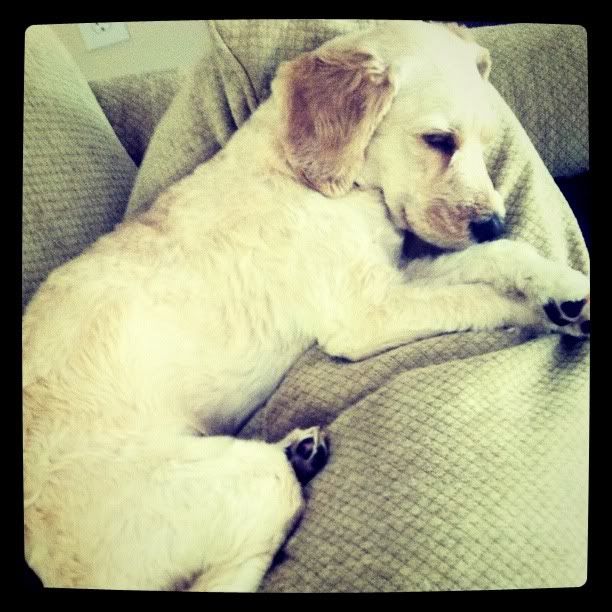 We got Shipleys Donuts for breakfast ;-)
My favorites are the apple fritters!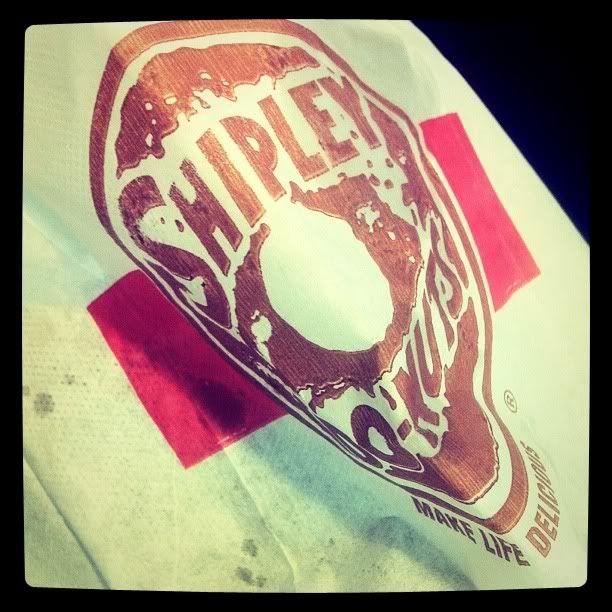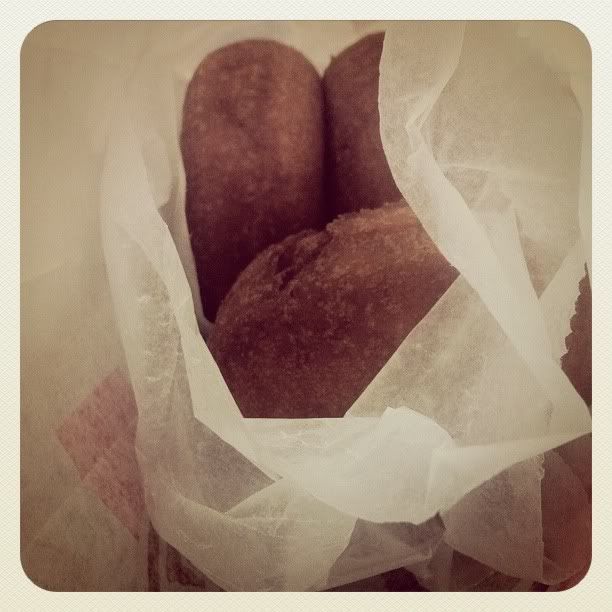 Even tho we were extremely lazy yesterday...I still made dinner!
Another Jillian Michales recipe...Greek Salad with Chicken.
Don't worry...no
Smart Start
was required for this recipe!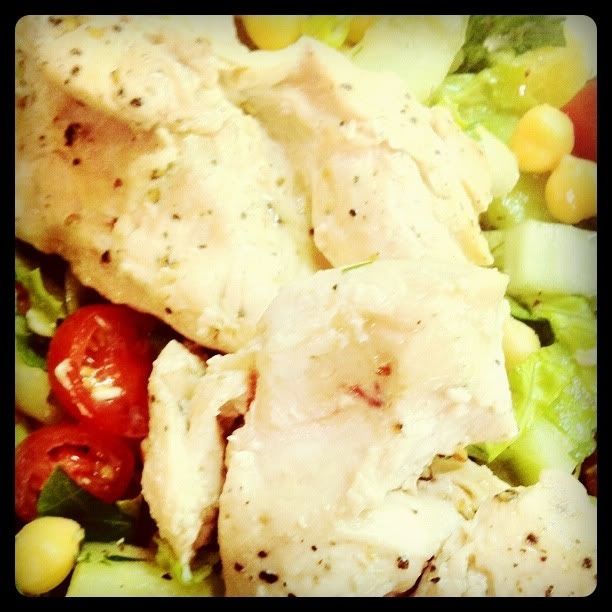 I also went to grocery store yesterday. One item I needed as sugar. So I put the sugar in my basket...and push forward. I start stepping on something and kinda sliding around! I am stepping in something white...someone must have dropped some sugar. I keep goin. I'm STILL in this stuff...geez someone must have spilled a ton! I look down again...it looks like its a trail from MY buggy? there was a hole in the bottom of the sugar and i was leaving a
bread crumb
sugar trail. lol ONLY ME!
That is all I have for today!
HUGS!!
and how was your weekend?!
Join the Instagram Link Up with
Ashley
!
AND link up with
Mingle Monday
!