Before we get to the giveaway I want you to meet Katie!
She is so sweet and I always catch myself asking...
'where did you get this dress'

or

'how did you make that'

?
I'll let her tell you a little about herself!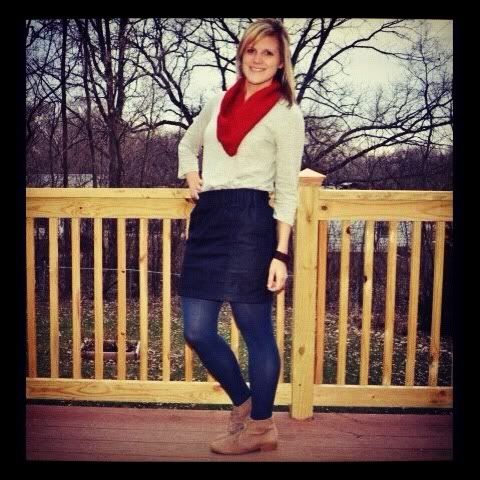 Hi For Love of a Cupcake readers!
My name is Katie and I blog over at . . . for Lauren and Lauren.
I've only been blogging for a few months and Amanda is one of the first blogging friends I've made and I'm excited to be sharing on her blog today!
I am a wife, lover of Jesus, third grade teacher, aunt, runner, and crafter.
I
recently opened my etsy shop, K.Jane, to share some of the things I've created.
I started writing my blog for my sister Lauren, and future sister-in-law Lauren who wanted me to share my daily outfit posts, due to my ability to find cheap, cute clothes. In high school I honestly wore sweatpants to school everyday, so I think I'm making up for lost time! When I started blogging I thought I would just post pictures of my outfits, but I realize that is such a small piece of what I want to share.
My blog has become a mix of my style and craft projects, but also about what I'm learning in life!
Her Links:
Blog
Etsy Shop
Katie is giving away one of her awesome
Rosette Bib Necklaces

!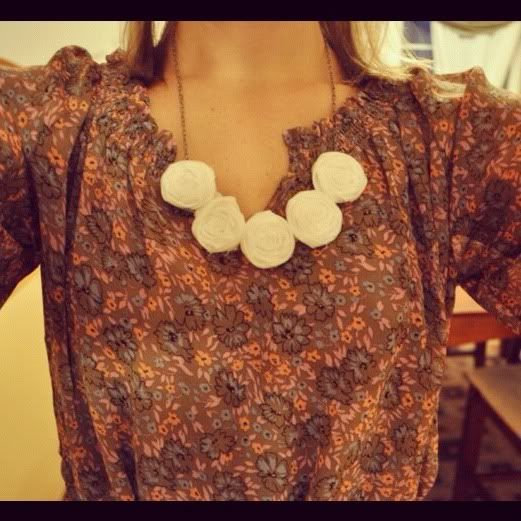 and you get to choose between these colors...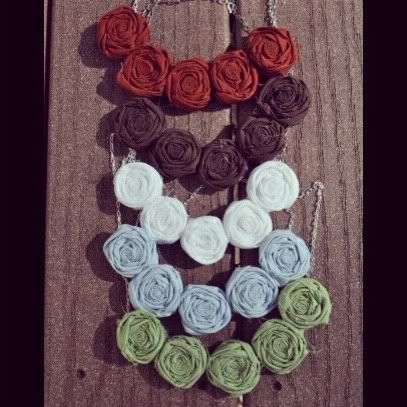 maroon, brown, white, light blue or light green
(I'm jealous by the way!)
I will choose a winner via random.org on 1/27/12!
(it may take a sec for the rafflecopter app to load)
a Rafflecopter giveaway
Good Luck!!
xoxo
Manda