Let's Link Up for Motivate Me Monday!
Even if you didn't participate in this weeks challenge...you can still link up and tell us about anything in your life that is fitness related!
Today's Challenge/Topic is :
(as stated in last weeks post HERE)
It's an open week!


Tell us all about YOU and what's been going on with your fitness journey!
Since it's an open week...
I want to tell you why

greek yogurt

is my

new best friend

!
I think it's Kelly Ripa's too!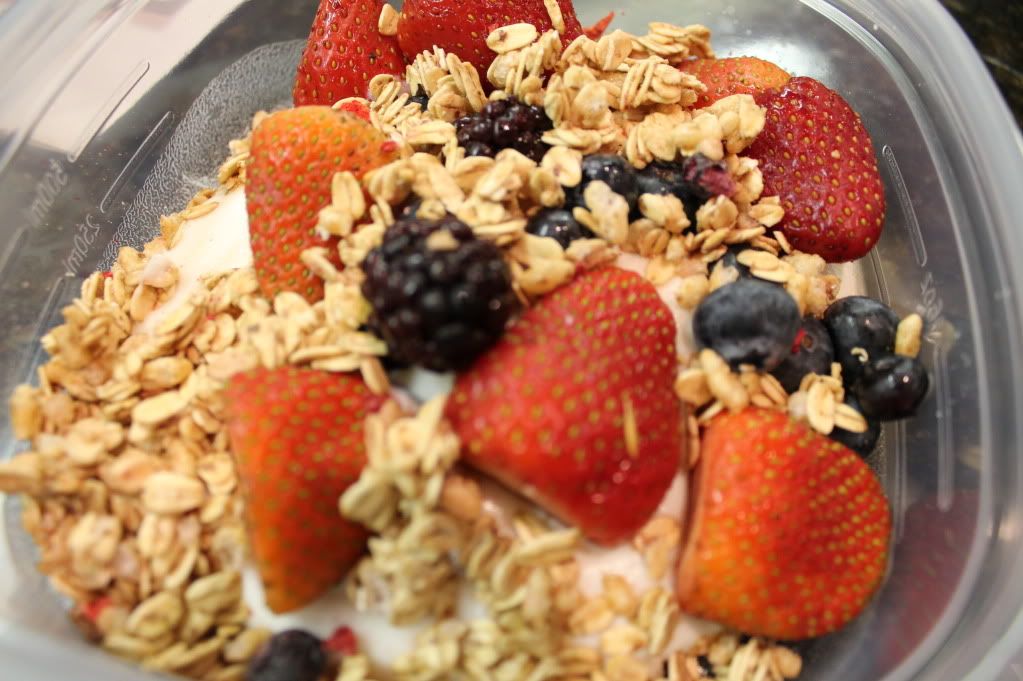 Well...I start every morning with some greek yogurt, strawberries, blueberries, pineapple and granola! It actually keeps me feeling full until my next meal! I'll even eat it again for an afternoon snack!
See...I have a hard time with my sugar crashing...and this has helped stabalize my sugar levels until it's time for me to eat again. No more sugar crashes!
It has tons of protein, no fat and very little sugar/carbohydrates...not to mention all the vitamins!!
I have to admit...I don't like eating the greek yogurt by itself...it's kinda grody. BUT...I don't mind eating it with the fruit and granola because of its benefits!
This is what I had this morning...but rest assured...the greek yogurt will be my mid morning snack!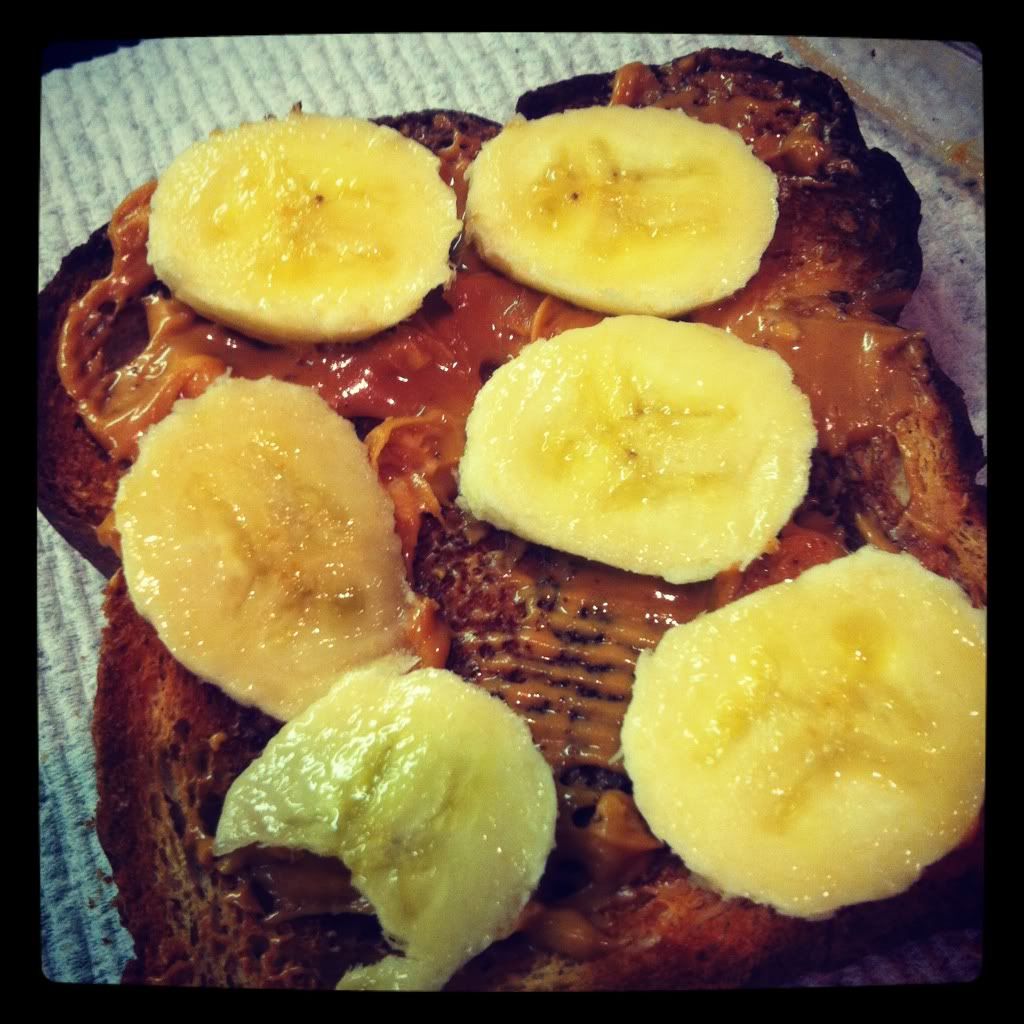 whole wheat toast, peanut butter and banana!

**Do you have a go-to snack?**
.................................................
Now let's link up...
Grab the button and visit my
co-hosts

Ashley

and

Whitney!
NEXT WEEK'S CHALLENGE/TOPIC:
It's another open week!
Tell us all about YOU and what's been going on with your fitness journey!
Do you have any ideas for one of our challenges??
Let me know!
forloveofacupcake@gmail.com
Have a wonderful day!!
Manda