I am def not a fashionista or a fashion blogger or even claim to

have style

.
But you know what...I

absolutely love

doing the "what I wore Wednesday" posts!
They have seriously helped me with my own personal style (at least I think so). Finding what looks good and what doesn't and wearing things I

wouldn't normally

have worn. Slowly but surely I am finding my style.
And plus...dressing up is fun! What girl doesn't like to find a reason to dress up or buy new clothes?!
Want to see my outfits from the beginning to the most recent?!
(I didn't realize I had done so many so far)
Here ya go!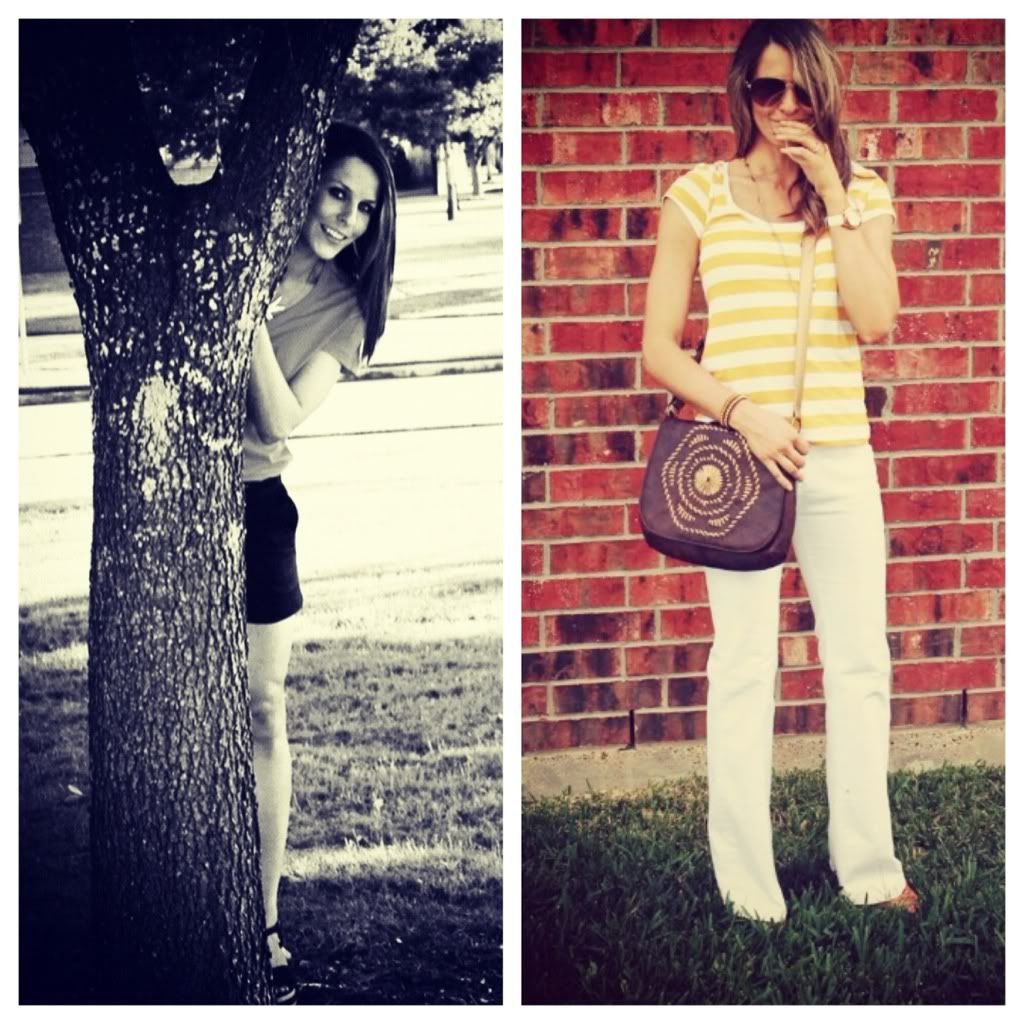 I would say my style is very simple and casual.
and as you can see...

I

love

my sunglasses

!!
How would you describe your style?
Y'all have a wonderful day!!
manda
Last day to enter the giveaway!
(you can tweet once a day for extra entires)
AND if you want to advertise in June...
get $5 off any ad space with code: JUNE