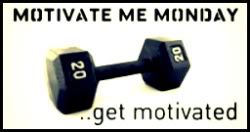 Welcome back!
..........................................
So you know you've had a rough workout
w
hen you can't even make it home from Crossfit without
pulling over...
having to open your door...
and maybe possibly almost getting sick.
Yeah that happened to me last Thursday.
After about 10 minutes... of sitting in the CVS parking lot...I decided I felt a teeny bit better so headed over to My Fit Foods to pick up some dinner...which is only 5 minutes away.
Well half way there...I had to pull over again.
You know you look bad...
when a random lady drives by and asks if you're ok.
I love knowing that there are still people out there that care. She really seemed concerned :) Needless to say...I finally made it to My Fit Foods and then home. Let's just say the workout was super hard.
The next day I had blisters on my hands and bruises on my shoulder blades and spots rubbed raw on my butt. But you know what....I'll keep going back because it's the best workout I've ever had!!
I'm sure I'm not alone when I say...working out is a love/hate relationship!
I hope y'all have a great day ladies!!
Link up and tell me about anything fitness related!
Don't forget to visit my co-host
Ashley
!!
manda
PS: Don't forget to link up tomorrow with
Me, Myself and I...read about it
here
.