Happy Wednesday!!

This is Mel! Isn't she gorgeous!!
  
I love that Mel is always so upbeat! I can tell that she is SO passionate about what she does...and that she puts her whole heart into everything she makes ;-)
I honestly don't know where to begin...my brain cannot function...I keep thinking about these little bitty cake balls...that are PURE BITES of HEAVEN ;-)
No wait...you don't understand...they really are!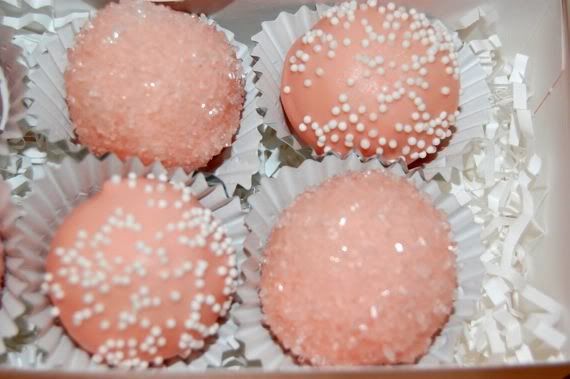 Mel sent me 6 cake pops...3 funfetti and 3 lemon flavored.
These came in such a cute package...with pink crinkle paper...each pop was individually wrapped.
These would make PERFECT
gifts
for anyone of any age for any occ
assion.
Now let me tell you a quick story. My fiance does not like anything with a lemon flavor. For the WHOLE three years we have been together...he has never eaten anything lemon. We were down to our last two cake pops...and I guess he gets a wild hair and wants to take a bite of MY lemon pop (so I took a bite of his funfetti pop just to make it even!)...he LOVED the LEMON! I give props to Mel...lol. These little bites are to die for ;-)
HERE IS A LITTLE BIT ABOUT MEL:
"I LOVE parties! I LOVE to plan! I LOVE to organize! I LOVE to bake! I am a pediatric oncology nurse and mother of a beautiful 2 year old girl by day and by night I am Simply Posh, baking and party planning to all hours of the night! I believe that entertaining and baking go hand-in-hand and that one should ALWAYS entertain in style!!! I believe that a party should always be an expression of you! "
Mel's daughter just had a birthday and she def entertained in style!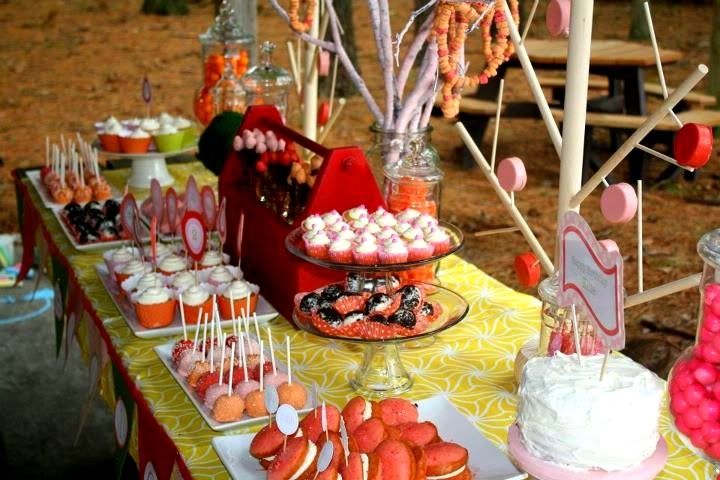 She makes pops for favors, halloween pops, marshmallow pops, oreo truffles, tailgating cake pops, paintbrush pretzel rods and so much more!!
Eric and I have actually decided to use Mel's cake pops as our wedding favors!! The perfect soft pink with funetti and lemon flavors!
I know this was quite long but I can't say enough about Mel... ;-)
Let's get on to the giveaway!
Mel is giving away 6 cake pops like pictured below (in the color and flavor of the winner's choice).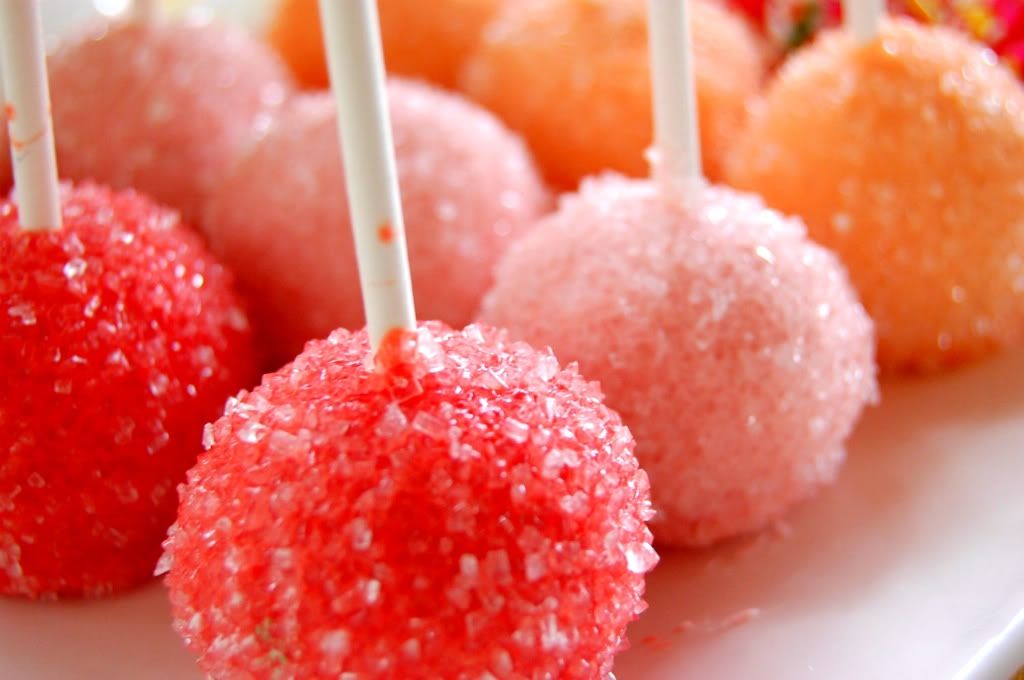 ** I will choose a winner via random.org on 9/28/11 at noon (central time).
**Available to US Residents only and you must be a public folower of my blog.
Here's how to ENTER (leave a seperate comment for each entry):
Optional - 2. "Like" Simply Posh by Mel on
FACEBOOK
Optional - 3. "Like" my shop For Love of a Cupcake on
FACEBOOK
...winner to the KE Cookies giveaway is...