So...lately i've been finding it very difficult to get my booty into the gym!
this is where I work out...24 Hour Fitness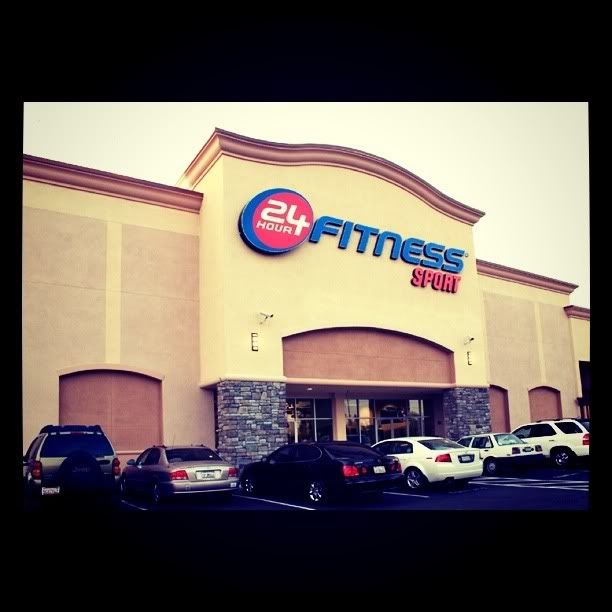 Did you know? that this is where Eric and I first met!
Yep! of course i had eye-balled him a few times haha! but then one day...we were side by side on the stair stepper thingy and he turned and said "It's hot in here today". yes...i promise thats what he said...but hey...it worked!!
(just fyi...he thinks i pick on him too much in this blog...i dont think so...do you?!) ;-)
Ok...back to working out and motivation...
First off...when i do work out...i get up at 4:30 in the morning...work out...come back home...and get ready for work!
4:30 in the morning is not my friend!
I have to say...Eric goes to the gym almost every day...whether he feels like it or not! i wish i had that kind of motivation...that right there motivates me to go...it's just the 4:30am that kills me!
I thought this was some cute inspiration!
and i want to look like this!! (and be this tan!)
maybe writing about fitness once a week will help me get motivated. Next week "I'll try to share some of my favorite routines or moves ;-) look at me...talking like I know what I'm doing haha!
SO...how did you and your other meet? and what motivates you to get into the gym?
Have a lovely day!
Hugs...
manda panda