I am so excited to plan my wedding! I was looking for wedding favors and came across
Wedding Accents
. One item that caught my eye was Tiffany's
Oreo chocolate covered cookie set
decorated as a bride and groom!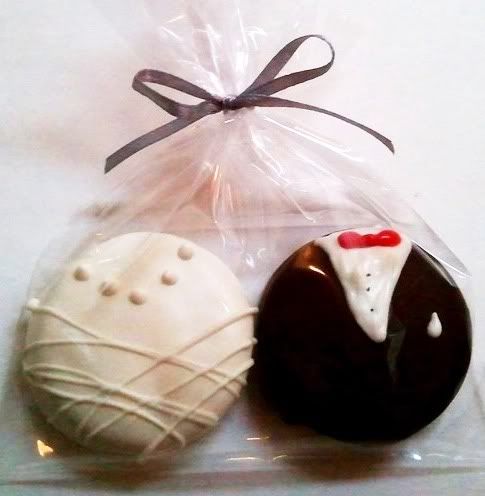 Tiffany was kind enough to send me a sample pack. They were very tasty! The bridal Oreo cookie was dipped in white chocolate and the groom cookie was dipped in milk chocolate. The pair was packaged in a cello bag...tied with a ribbon and thank you tag!
Some other items in Tiffany's shop are chocolate covered pretzels, cake pops and various decorated cookies.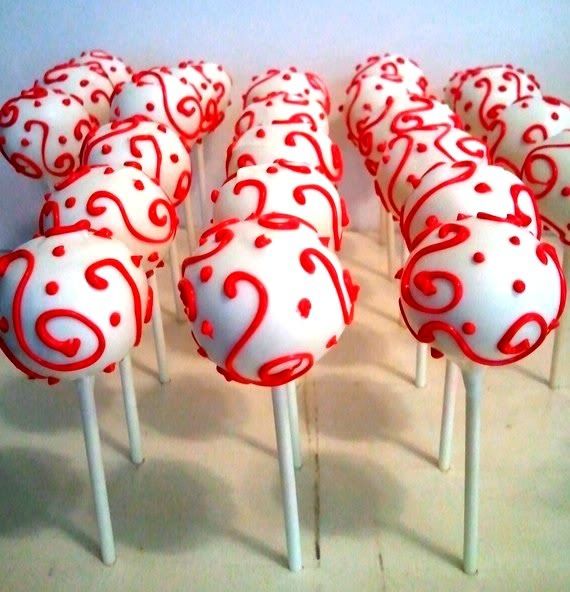 Wedding Accents is run by Tiffany Lyche of Portland, OR.
Here is a little about Tiffany!
She is a 28 yrs old wife and mother of two who has been catering and baking professionally for just over 10 years. Her largest catering job has been around 500 guests. She started out making candy at Goody's Kitchen in Bend, OR where she perfected the art of candy and sugar crafts and has been planning weddings, parties, benefits, and corporate events since 2001.
She also has an event planning business based out of Portland, OR called
A Perfect Event
.
Her sister actually turned Tiffany on to Etsy where she began selling food gifts and Christmas items in her "slow" season between weddings. She quickly learned that She could offer so much more to people out of the area and started listing her wedding favors.
you should definitely check out Tiffany's websites if you are planning a wedding or looking for party favors!
Tiffany would like to give away 100 chocolate covered pretzel rods packaged in sets of two. Yummy!! She says it is a value of $100! Wow!
WINNER IS KIMBERLY W. At halochanel@gmail.com To ENTER the giveaway... You must become a follower of my blog! Just leave a comment with your email stating you are a follower!
ADDITIONAL ENTRIES
1. visit my
FaceBook
page and "like"
2. Visit Tiffany's
shop
and tell me your favorite item!
Good Luck and winner will be chosen in Friday 9/9/11!