My dear friends! It is finally Friday! I always look forward to Fridays (even on Mondays haha).
I have a super yummy recipe and HEALTHY recipe for you to today! I made it this week and it was delicious and easy to make. I have to give it to Jillian Michaels...I am so surprised by the recipes in her Book "Making the Cut". After I learned what "Smart Start" was...making her recipes were as easy as pie! Read
here
to learn how I learned about Smart Start"!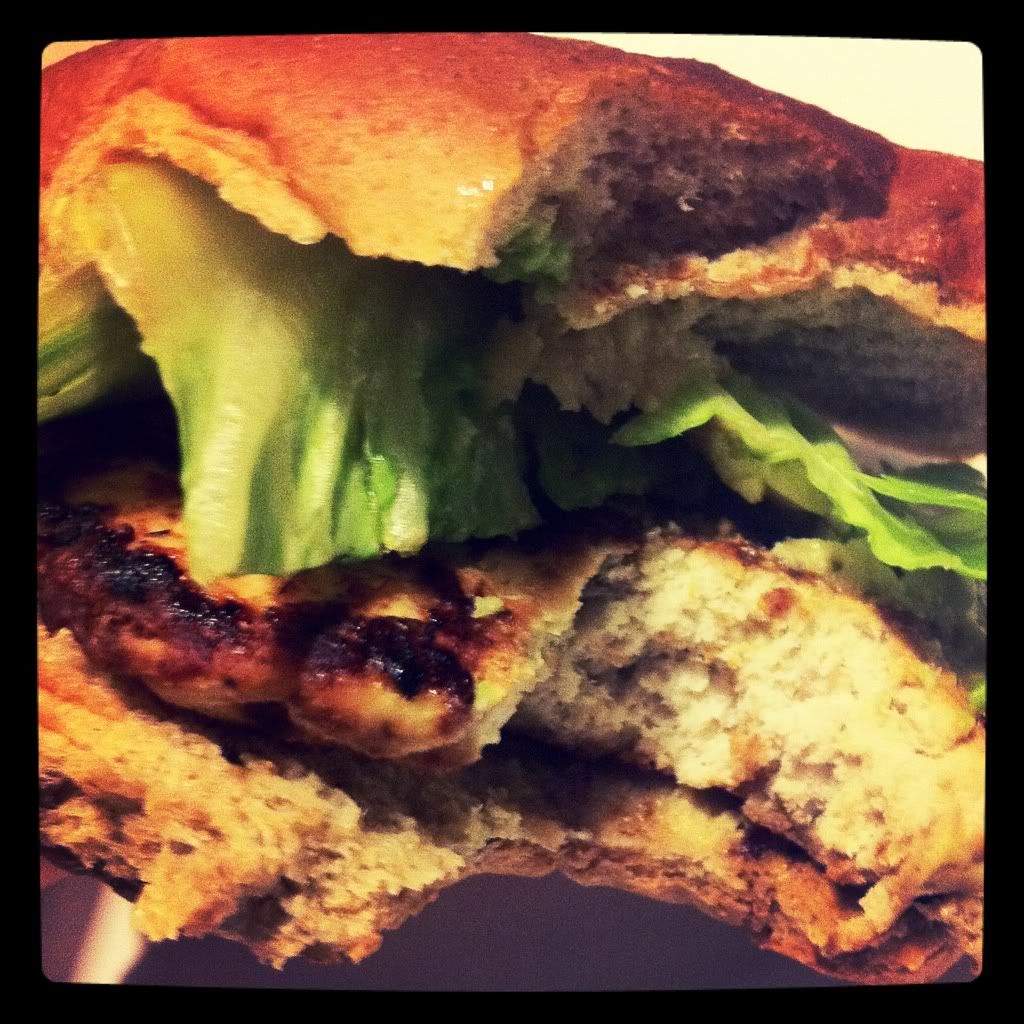 Ingredients:
1/2 cup chopped shallots
1 teaspoon low sodium worchestershire sauce
1/4 teaspoon freshly ground black pepper
3 garlic cloves, minced
2.5 pounds of the leanest turkey ground turkey meat
cooking spray
10 tablespoons Dijon mustard
10 wheat hamburger buns
lettuce leaves
10 slices red onion
2 peeled avacados, sliced into 10 pieces
3 cups alfalfa sprouts
I know! It looks like alot but its so easy!
You can cook the patties on the grill or in a large fry pan like I did.
1. Heat your pan or grill to medium-high.
2. to prepare patties, combine the first 6 ingredients (shallots thru turkey meat) and mix well. Divide mixture into equal portions, then shape each into a 1/2 inch thick pattie. Spray your pan with cooking spray and cook patties about 5 minutes on each side or until they are done in the middle.
3. Spread 1 tablespoon of mustard on the bottom bun, then layer each burger with an onion slice an avocado slice and 1/3 cup of sprouts (i couldnt fina any at my store so i did use them).
These would be great paired with
Sweet Potato Fries
!
I want to let everyone know...BE SURE to tune in on Monday! My friend at
Me & My Boys
have a great treat for you! And you won't want to miss it! In the meantime, you should check out her
Blog
HERE
. Its super fun and crafty!
I hope everyone has wonderful weekend!
Manda