Lets Link up today with It's OK Thursday!
It's OK...

...to keep stalking the photographers website that took our engagement photos...seriously lol!!! I'm so impatient!
...that as soon as E read
yesterday's post
(about me needing to research a superman groom's cake)...he researched it and sent me some ideas! He is so good at researching though...I love it!! Here is one our fav cakes. Just picture the suit as gray and the tie in a light pink (like our wedding colors)! E will be wearing a gray suit on our wedding day!!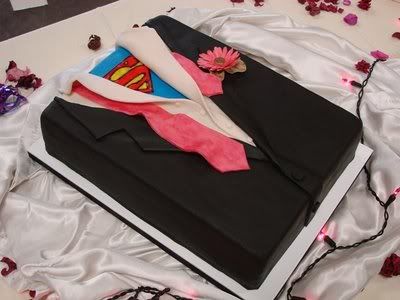 ...that I have seriously been craving
pineapples and jalopenos
everyday this week lol!
MMM...they are the best TOGETHER!
You may say gross...but YUMMO! We usually get Ghengis Grill every Friday...and I normally get those two things in my bowl.
...that I always have a ton of fly-aways! Lol.
YIKES!!
I swear I actually did spray a little hairspray on my hair that morn.
WHOA!
Please don't take these photos and use them against me haha!
...that E literally caught me
singing in the bathtub
! If you can even call it singing!
OOPSIE!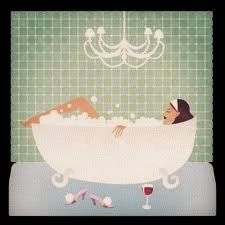 By the way...I can't wait to have a glass of wine tomorrow night! (I saw the glasss in the photo above!)
What are you OK with today?