I'll start off by saying I have the Best, Sweetest fiance ever!!!
He actually surprised me with a 30th bday party!
He had a girlfriend take me shopping for our Warrior Dash clothes this coming weekend...so of course I didnt think anything was up. She drops me off...(no cars in the driveway)...and everyone was hiding in the kitchen!
From what I've heard... Good thing my family arrived a little early to help because E was going crazy lol. I dont know how he pulled it all together in 2 hours. (lets just say we had a crazy week and he wasnt able to run those errands before hand! lol)
This was my Bday Gift from E!
A rose gold with white leather band watch from Coach!!
These photos don't do justice...this watch is freaking gorgeous!!!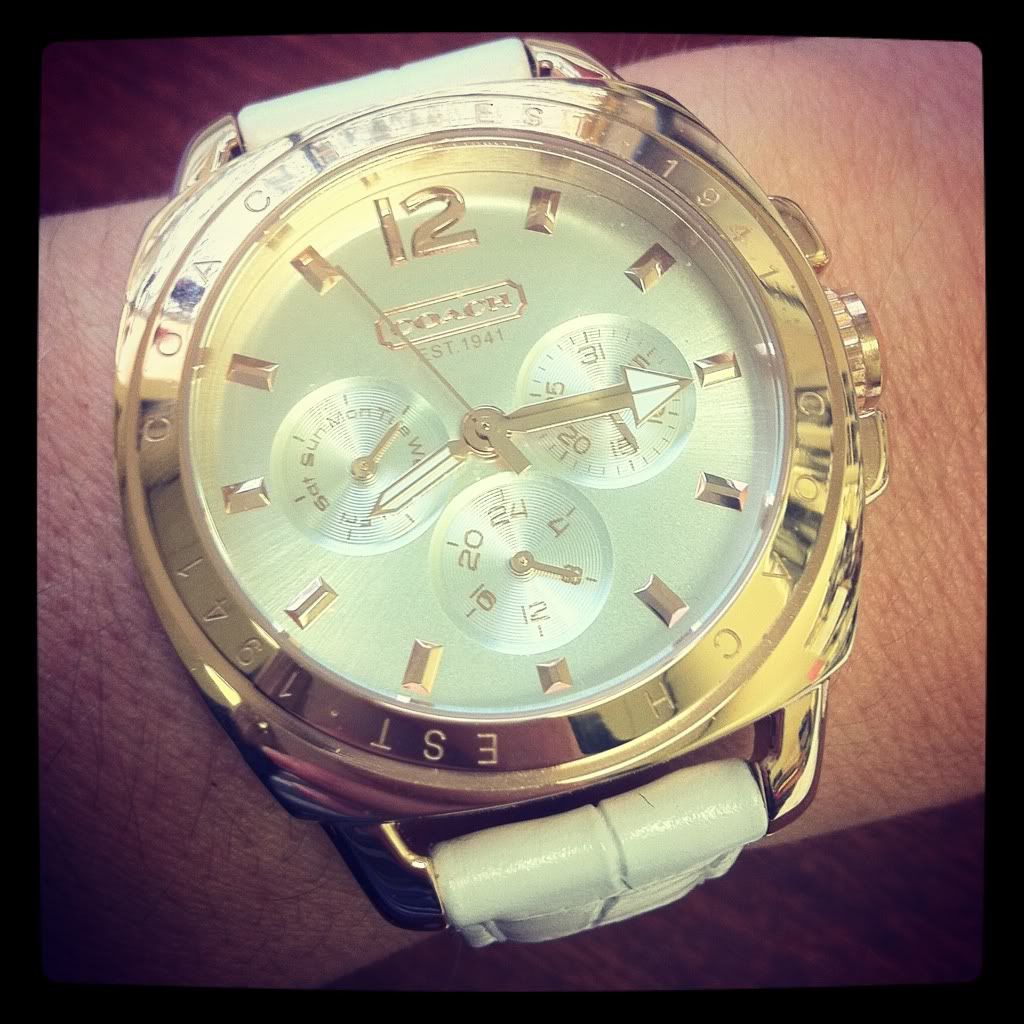 here is the stock photo from the website...
Remember when I mentioned a rose gold watch in the post
HERE
?!
Well he sure DOES read this blog huh!
And he said he has another surprise for me tonight!!!!
Everyone was so sweet to get me gifts! I got lots of Starbucks stuff (oh yeah!!), a shirt and earrings, kitchen stuff (that I seriously needed!), and more!
Thanks to everyone for the best bday ever!
Now here are a few pics from that night! I ended up drinking a little too much wine!!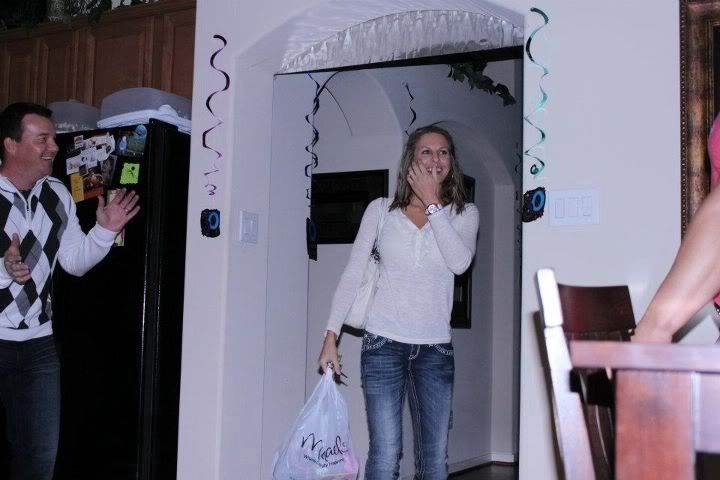 Awe I love him!!!!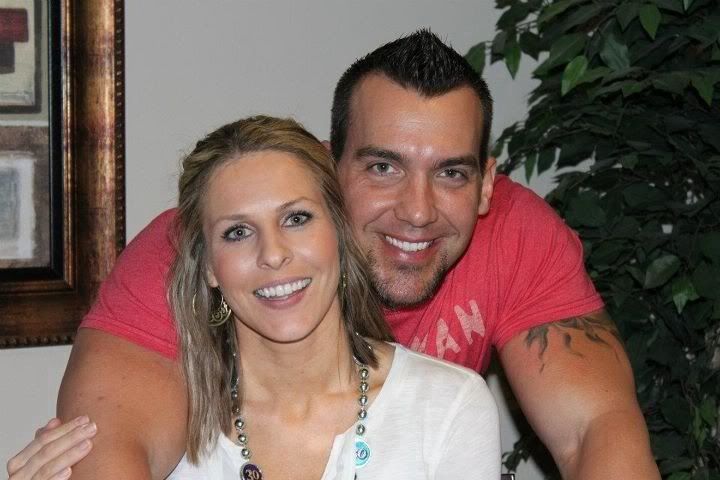 My sis Rachel, Baby sis Jess, Michelle, Angelica, Me and Soon to be sis in law Kim!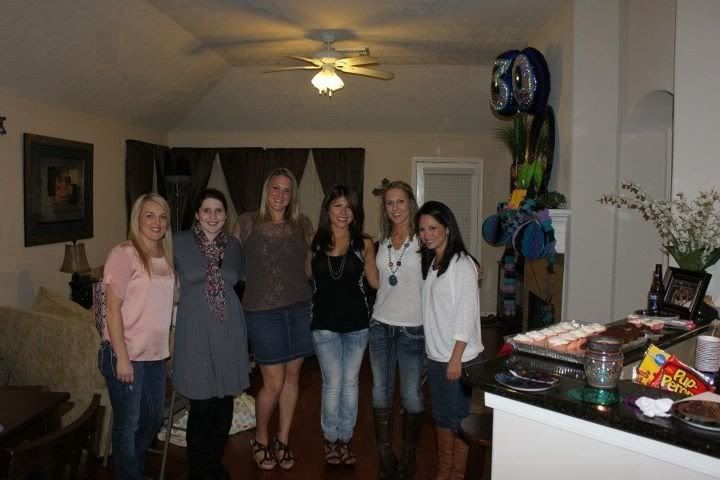 My Mom, Rachel, Michelle, Angelica, Jess, Me, Soon to be mom in law Rita, and Kim
Addie! she is so funny!! you say cheese and she looks at the camera with the biggest smile ever!!
Has her mama's smile!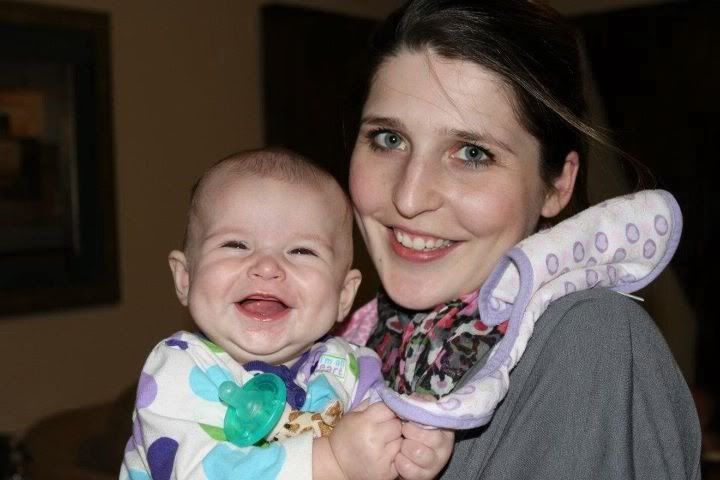 Jesse and Wyatt...nephews! they are too funny too!
and this is our kitchen if you wanted to know haha!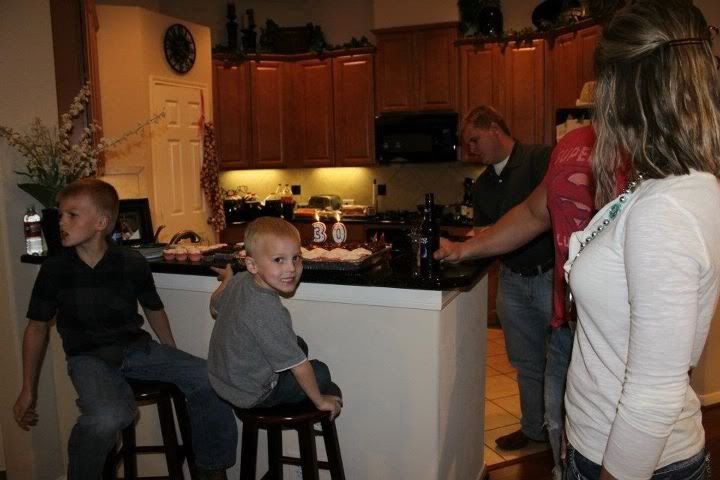 I'm sure I skipped out on some stuff?! Brain is still a little foggy haha! I am not a big drinker and I never stay up past 10pm haha!
OH YEAH!!! I am buying my wedding dress today!!! today after work...i am deciding between two dresses! i think i will be choosing the very first dress i tried on! on top of everything else...this is a great bday gift as well!! yay!
Have a wonderful Tuesday!!!!