Would you like to swap buttons during the month of December?!

I am also looking for 3 guest posts fr December. Would anyone like to guest post?! Anything crafty, recipes, fashion related or holiday traditions. And if anyone wants to have a giveaway...let me know!
Well...then grab my button and tell me! I'll grab your button in return!
I am starting something new for December.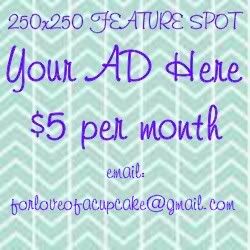 I will now be accepting FEATURED SPOTS. They are 250x250 right at the top of the page! Only two spots per month. It's only $5 a month! Plus you get a whole spotlight post to yourself at some point during the month! This is compared to the free swapping...those buttons will be 150x150...with a group feature.
Hope your Monday is going great!!!!
xo
Manda