Hi Ladies!!!
Don't forget to enter the Simply Posh by Mel giveaaway for 6 yummy cake pops! Click HERE to enter! It ends tomorrow at noon!
So on Sunday...we chopped down our Christmas tree
and decorated the house with Christmas decor!!
Click HERE to read my post on Sunday about a blonde moment with our tree from last year! Last year was our very first tree together!
This is what I wore to watch E chop down the tree on Sunday!
(one of my Black Friday shirts from Express...
with a gifted scarf from a couple years ago, my Rock Revival jeans and my riding boots from DSW with a little dash of Chloe on the side!!)
So here are a few photos at Dewberry Farm!
Kinda look the same as last year!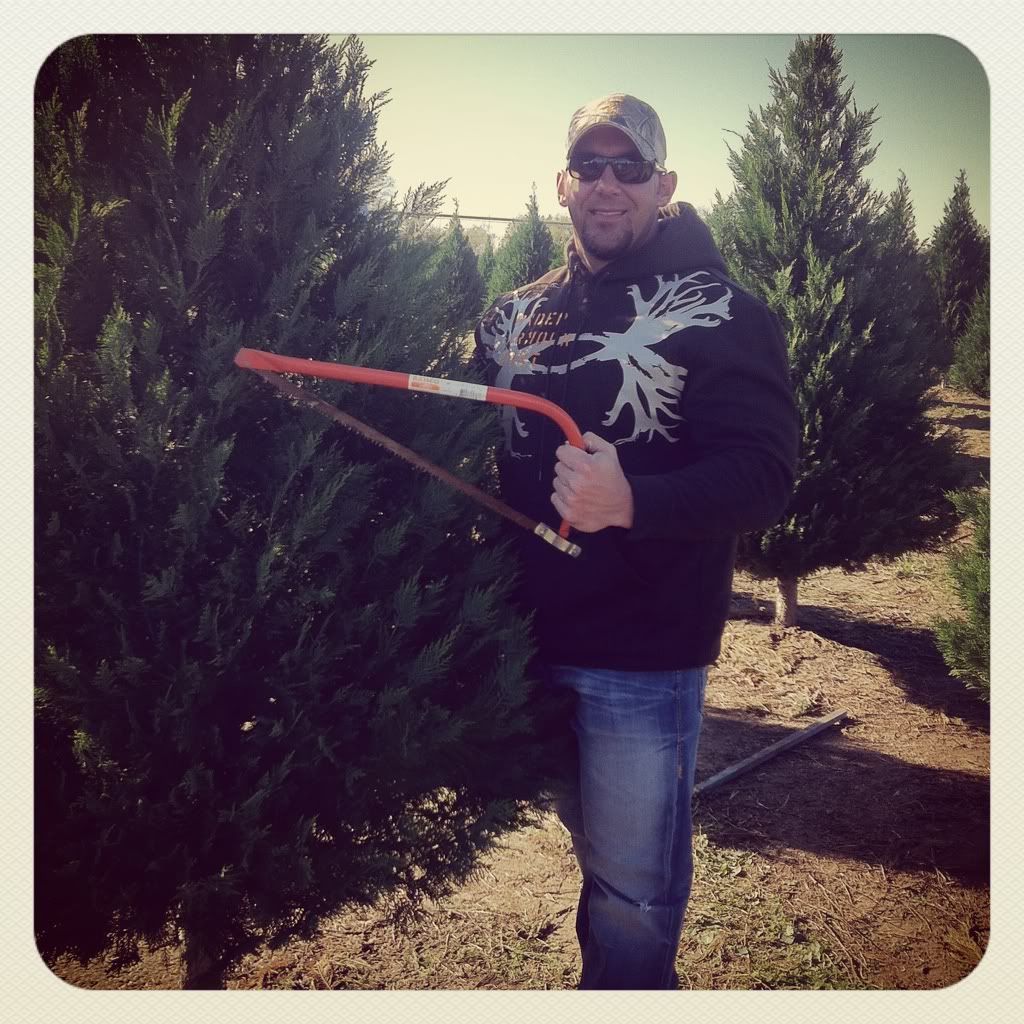 Please excuse my hair! it was extremely windy!!!!!
plus you already know I have flyaways...read more about those HERE!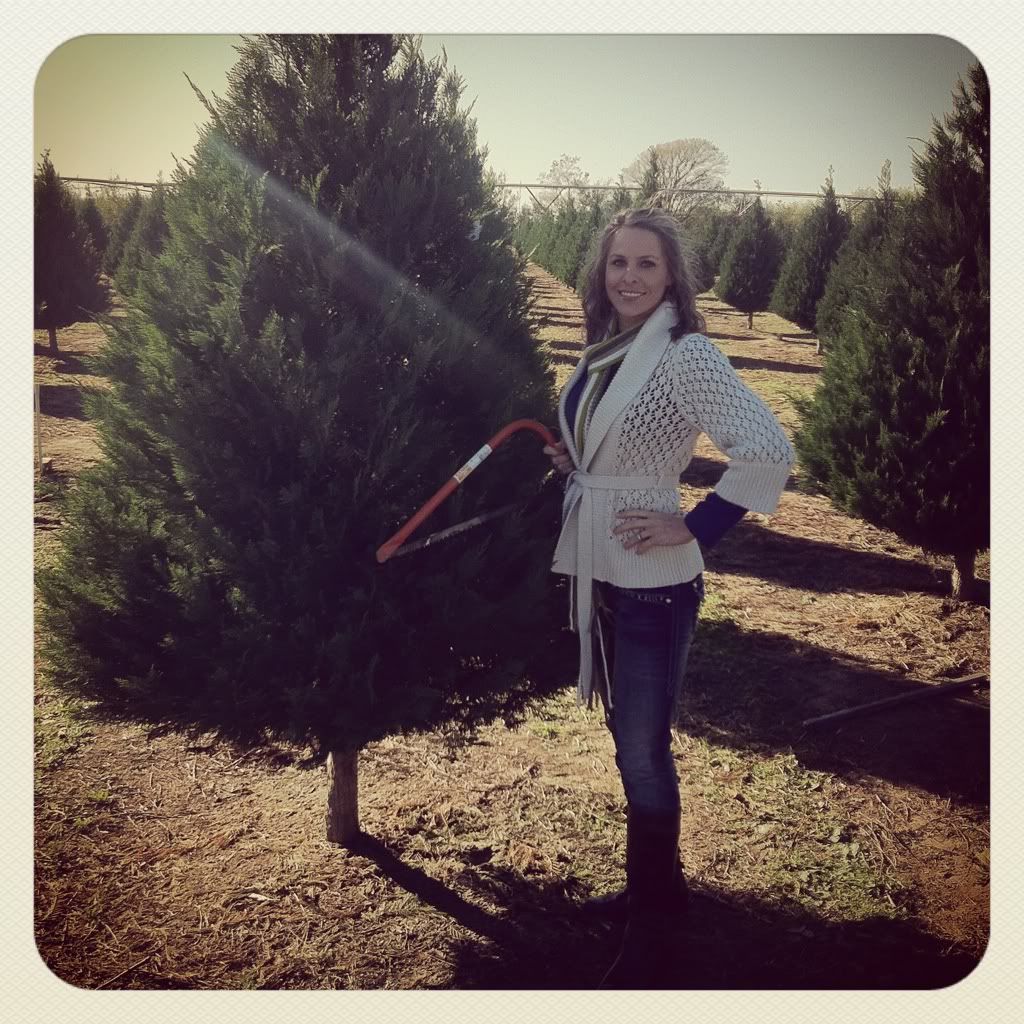 E chopping down the tree!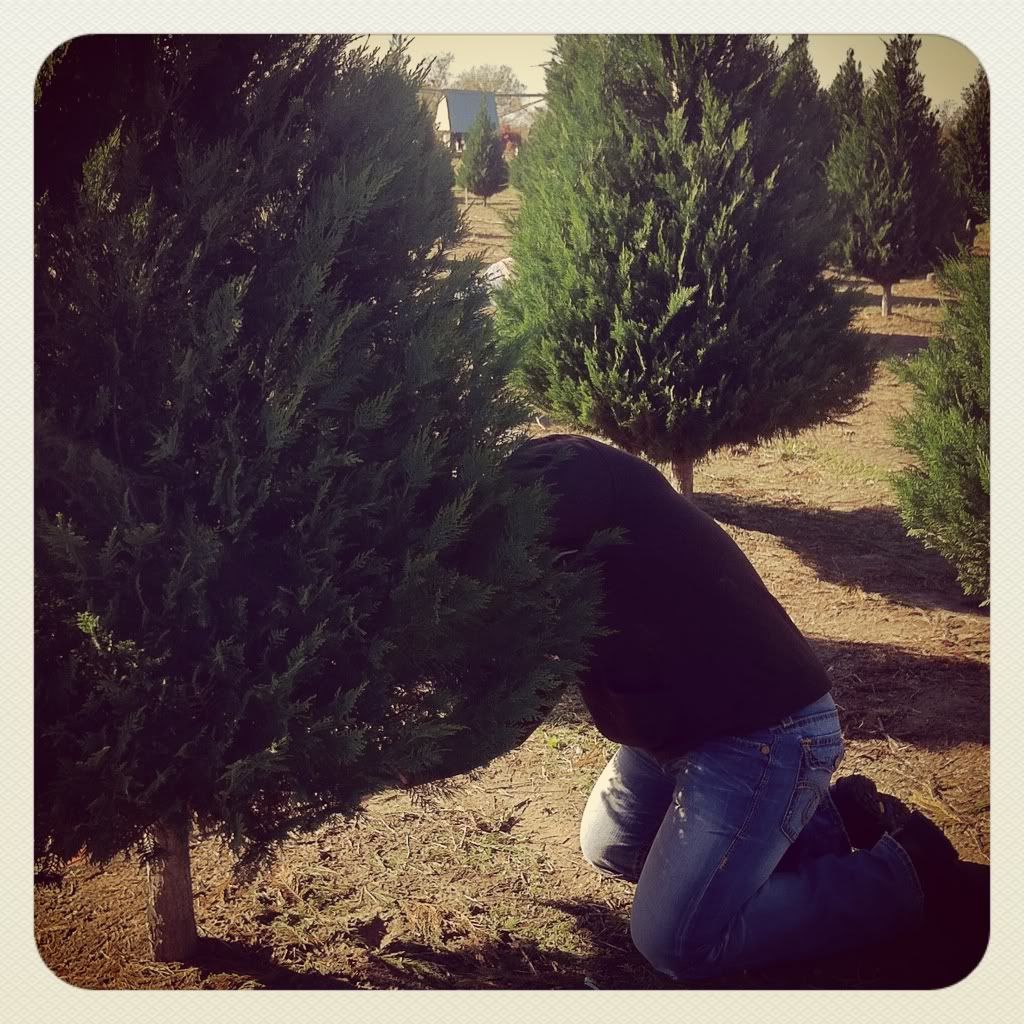 The Dewberry farm signs, the tractor hay ride to the Christmnas trees and we finally reach the Christmas trees!
Once we got home we decorated! The tree is DEF not as big around as last years but it's still 8 1/2 feet tall! The bow on top is humongous!
Where do yall buy tree toppers? I can never find any that I absolutely love!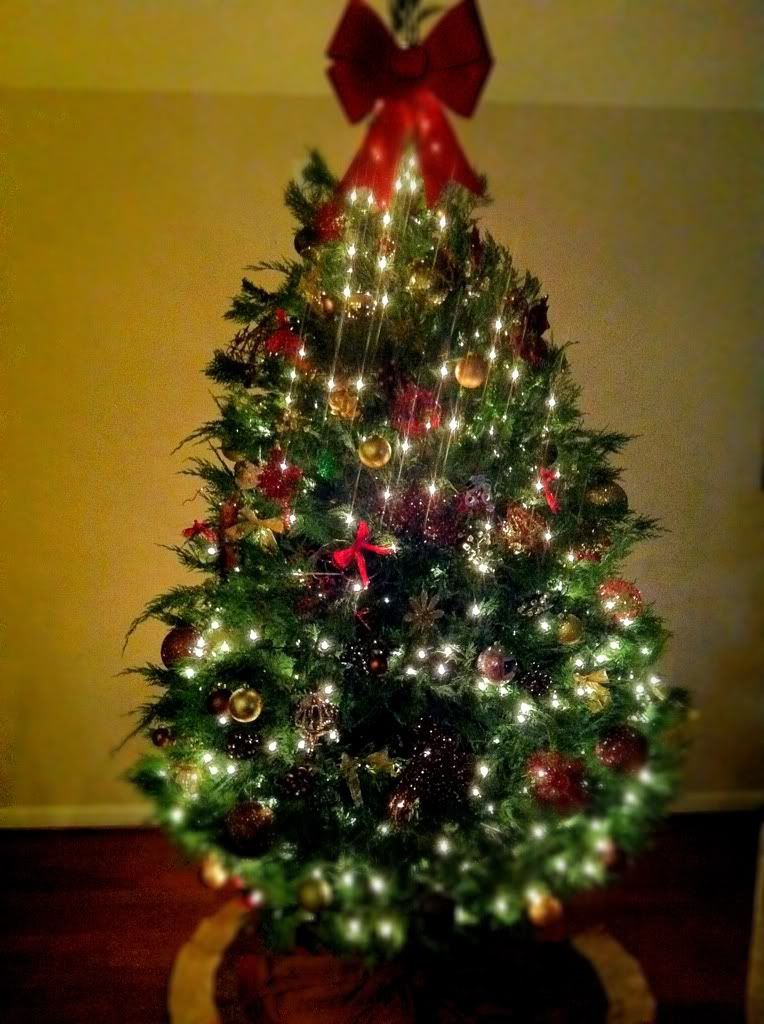 Putting the tree topper on, stockings are hung, E's cookie jar (he loves snowmen!), and just some other snowmen around the house!
Now if you read Sunday's post...you know that I killed the tree last year. That WILL NOT happen this year! lol
Have you ladies put up your Christmas trees yet and what are your favorite Christmas decorations...we love snowmen? I loved hearing your stories of getting a real or fake tree in Sunday's post!