I hope everyone had a wonderful Thanksgiving!
Unfortunately...for some reason...we didnt take ANY photos on Thanksgiving.
As you know...we hosted it at our house this year...and after everyone left...we were seriously pooped! And so was Chloe...obviously lol!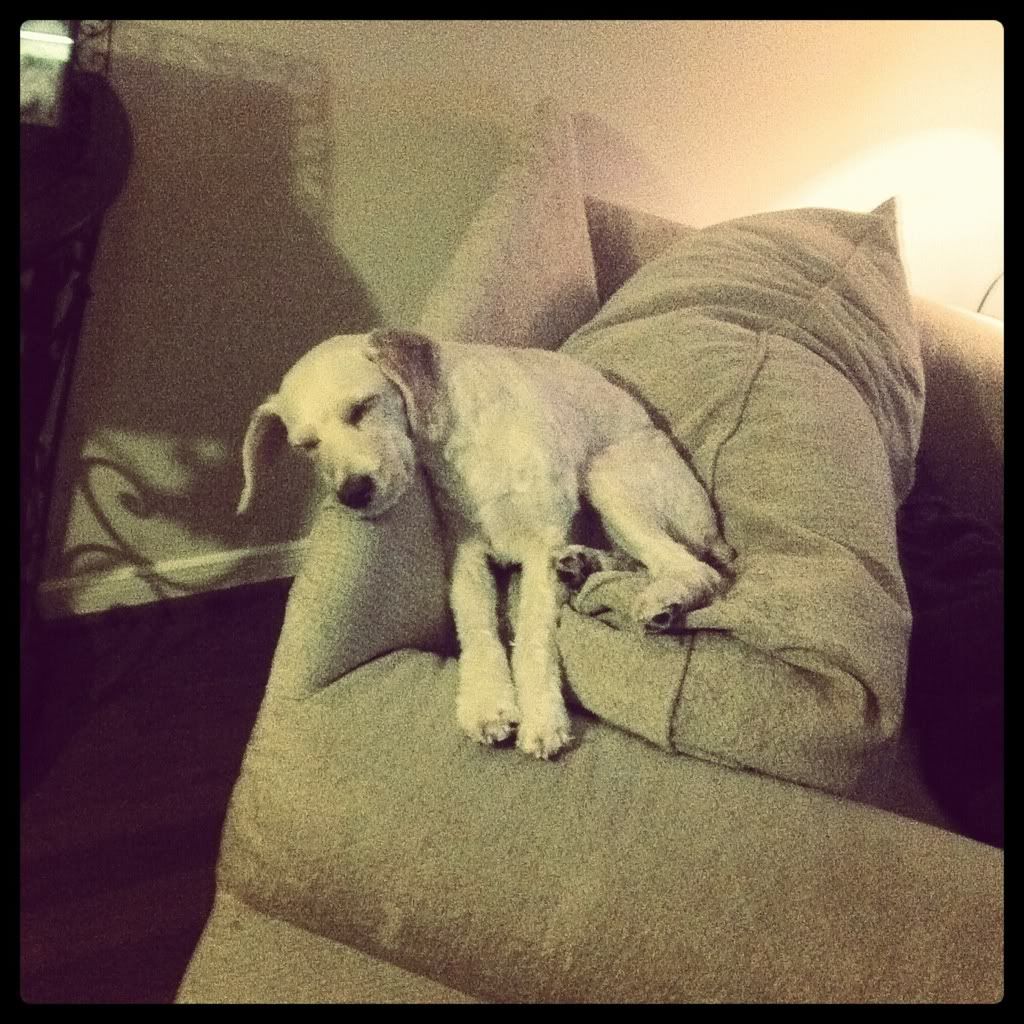 We are off to chop down our Christmas tree today!
And then decorate the house with Christmas decor!
So fun!!
Let me start off with some photos from last Christmas and tell you a quick story! And of course a blonde moment...
This is our HUMONGOUS Christmas tree from last year!
This poor tree never stood a chance. Within two weeks it was dead and I really couldn't figure out why. Until E asked...if I had been watering it. That was my only job (because it was my idea to chop down a real tree)! To water the tree every day. I even left out a pitcher to fill with water. THAT WILL NOT HAPPEN THIS YEAR! I PROMISE!
Needless to say...within a couple of weeks we had to put up the fake tree.
This is E cutting it down...Such a lumberjack lol!
And me putting the star on top of the tree! (barely able to reach it!)
Our first Christmas photo together! (can you tell that the tree in the photo is a ton smaller than the tree that I'm putting the star on?)
I bought this ornament to remember our first tree!
Do you put up a real or fake tree? And have you ever killed your real tree??!