So I slept in a little today and just now getting ready for the day...boy does that feel good! I love days off of work!
Here is clo last night just lounging around lol!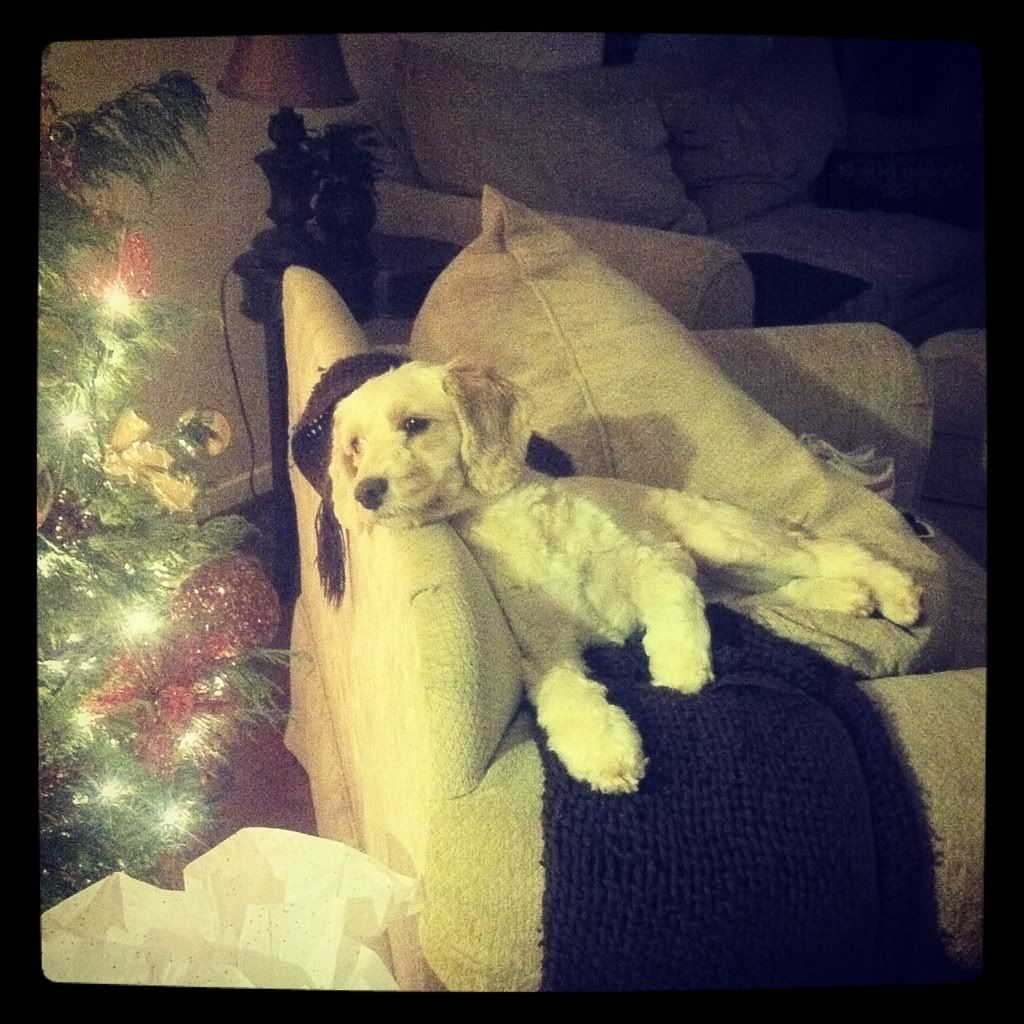 It's OK...
...that E is using my comb to comb out his beard! I'm buying you a comb today babe! lol!
...that your fiance knows every line to The Lord of the Rings trilogy and while your watching said movies...he says the lines right before they actually say them!
hmmm...that's all I've got for you today!
Go check out the lovely Melina's blog!
She is doing a sponsor feature and I'm in it!
She also tagged me in a questionnaire!
The rules for the questionnaire are...
1.You must post these rules.
2. Each person must post 11 things
about themselves on their blog.
3. Answer the questions the tagger set for
you in their post and create 11 new questions
for the people you tag to answer.

Here goes....11 things about me...
2. I never leave the house without makeup!
3. I absolutely love to bake and wish I could open up my own storefront one day!
4.Sometimes I forget to wear my engagement ring! (it takes some getting used to!)
5. I seriously wear my riding boots every chance I get!
6. I LOVE me some marshmallows! (but you ladies already know that!)
7. Thinking of 11 things about yourself is really hard!
8. I drink Starbucks EVERY day except on the weekends...then we just use the Keurig!
9. I had so much fun doing the Santa swap this year
10. I have a shopping problem!
11. We actually have a maid come clean the house every two weeks! We hate scrubbing!
Questions Melina asked me!
1. What's your favorite cupcake flavor?
oh man...I have such a sweet tooth but prob Cookies N Cream
3. What are you plans for next year?
to get married to the love of my life and the most wonderful man ever!
4. What's in your purse right now?
eek it is soooooo messy right now...i would say a TON of receipts since I've been Christmas shopping like crazy!
5. What's your favorite accessory?
6. If you could change something about yourself,
What would it be and Why?
hmmmm...this is a tough one. I'm not gonna go with anything physical...I am a really quiet person until I get to know you. Which is crazy because I have no problem blogging lol!
7. Any piercing or tattoos?
I have two tattoos and believe it or not...when I lived in California at the age of 21 I had my lip pierced and my nose pierced lol! But not anymore!
9.What was your favorite childhood TV show?
10. What is your greatest fear?
I'm always scared something freaky is gonna happen to me and I'm gonna die! Am I a little hypochondriac lol?!?!
11. What was the last thing that made you laugh?
well Clo Clo and Eric always make me laugh! But i was walking around all morning and finally E said...do you know your shirt is on backwards?
My questions for the ladies I tag...
1. Do you have any fun hobbies?
3. What is your favorite most recent purchase?
4. Do you wear scarves in the fall/winter?
5. What is your fav type of music?
6. Do you remember your dreams?
7. Do you fix your bed every morning?
8. What is your favorite retail store?
10. What is your favorite food?
11. Did you mail out Christmas cards this year?
Now I tag the following ladies...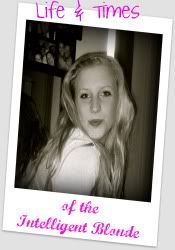 Have a great day everyone!!
xoxo
Manda