It's TUESDAY! (and it was a miracle I even got out of bed this morning to workout. YAY ME! haha.
We didn't do too much this weekend...
except watch the Texans play some football!
We rented The Change UP on Netflix...
HILARIOUS!
Chloe had a great weekend tho!
As if you didn't already know...
Sometimes we buy her gourmet treats!!!
Don't you love how Clo is in the background of these photos. She won't take her eyes of that brownie!

(they are made with carob...not

chocolate!)
(go visit Ameryn...you will LOVE her!)
Don't forget to check out the previous post about a one time link-up for YEARBOOK FUNNIES! Click HERE!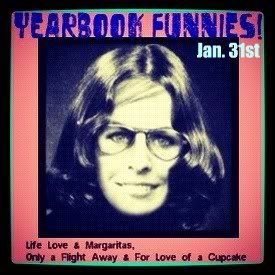 That's all I've got for today!
xoxo
Manda