Y'all...I am so excited to introduce
PURSEmafia!
I've actaully been a fan of this shop for a about a year now!
I've even bought a bag and a clutch from her!
I gave the clutch as a gift (they make the perfect gift!)
She custom made me this cupcake bag about a year ago!!
I love it and it's so well made and durable!
Ok...so enough about what I think!
Meet Michelle and Brigette!
I started PURSEmafia in 2005 right after finishing fashion design school. I started with basic tote bags, and it has grown into so much more over the last couple of years.
I am so happy to announce my new partner Michelle Jones. We were childhood friends and now having our babies together both due in July (: This is such a great addition to PURSEmafia, because we will now be offering so much more!!
We specialize in unique and one of a kind diaper bags, purses, clutches and cosmetic bags! We love taking custom order, and working with anyone's specific vision or creativity for a custom bag. We are excited to share our new beach bag line show casing the end of April!! Our mission is "Carry your individuality" everything we make is with lots of love and creativity and is so unique!
Here are a few favs currently in the shop!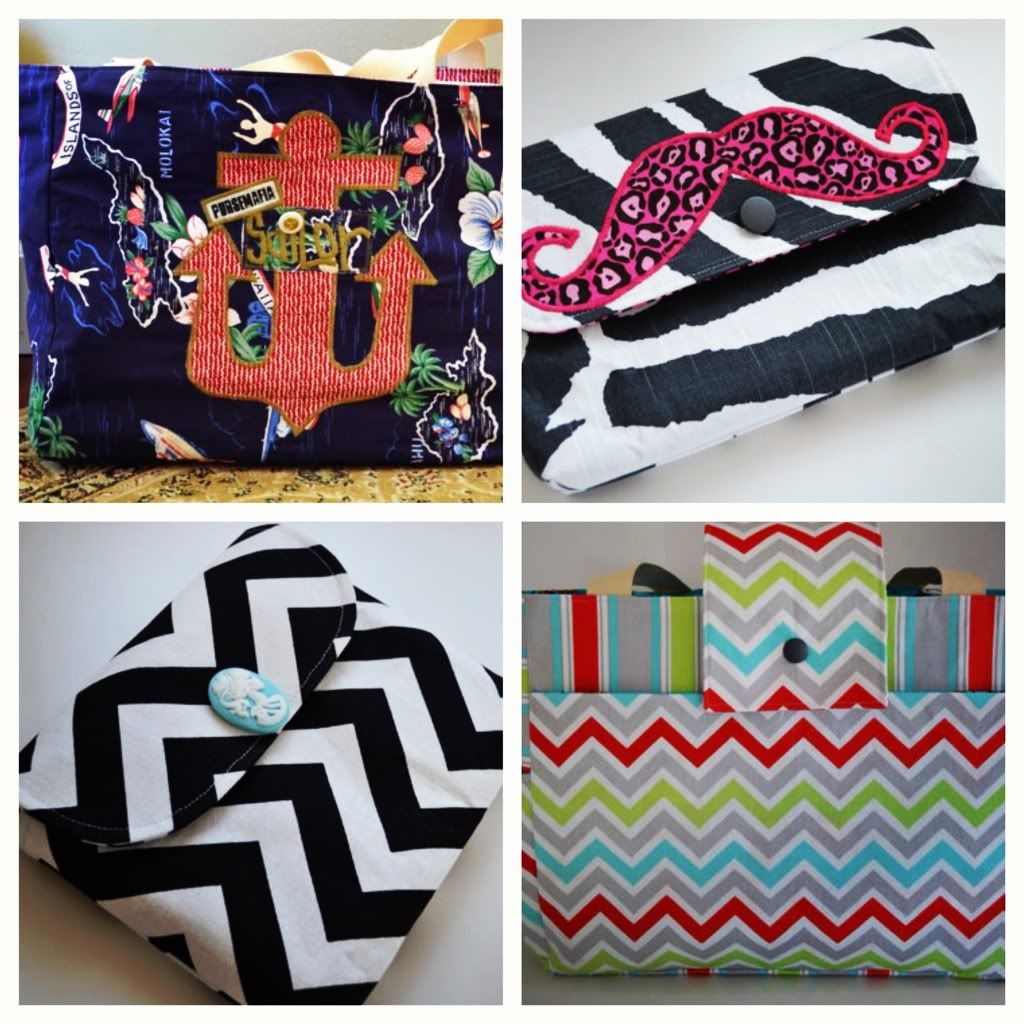 Brigette and Michelle would like to give away this super cute messenger bag!
Enter via Rafflecopter below!
a Rafflecopter giveaway
good luck!
P.S...if you like them on facebook...they are always giving out discount codes!