So did y'a11 have a great weekend?
This is our weekend in photos!
We celebrated our friend Chris'

25th

birthday!
At Reef!
A great seafood place downtown!
Miche11e, Me, Audra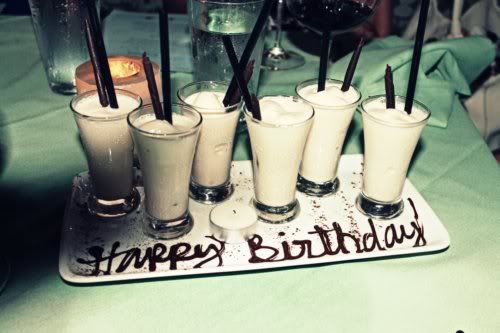 Milkshakes! Reef is known for them!!
Who is also one of my lovely sponsors!!)
Y'a11...my brain is def not working today...
Do you have days...where you just can't think?
I have so much going on...this 1itte b1og is growing so fast, the new brace1et shop, trying to p1an our wedding! We've almost got all of the addresses we need! FINALLY!
Y'all have a great day ladies!!!