Lets Link up today with It's OK Thursday!
It's OK...
...that I have been completely stressing about taking our engagement photos next week...ah...I hate taking pictures!
...that I actually love watching XFactor lol. Except I'm not sure about some of the judges picks on Tuesday...Seriously?
...that Eric and I eat Genghis Grill EVERY Friday! I pick it up on my way home from work and they know me by name now! I call it in and they say "is this amanda!". yikes!
...that I keep promoting
MMM
! Link up on Monday. Monday's post: tell us a little about yourself. Are you just getting into being healthy, have you been working out for a while. Do you have any goals? what are your strengths/weaknesses? Write about anything you want us to know! I BETTER SEE YOU LADIES THERE!
...to say YAY...I made it to the gym three times so far this week and plan on making it four as of tomorrow!
It's NOT OK...
...to not drink enough water (sad face). I need to step it up and drink more water...PERIOD.
WHAT ARE YOU OK WITH TODAY??
I'm not finished yet!
Soooooo....I believe we are gonna get a Bullmastiff puppy! E wants it from this particular breeder in Austin so we need to find out when their next litter is!! And by the way...yesterday...E emails me a list of names he likes hahahaha. Probably like 10 names. for example...Brutus, Thor, Tank, Hercules, and so on! i think we like Tank the best. (just FYI...when i met E...he had a bullmastiff named "Animal"!...he was the sweetest EVER!)

This is "Animal".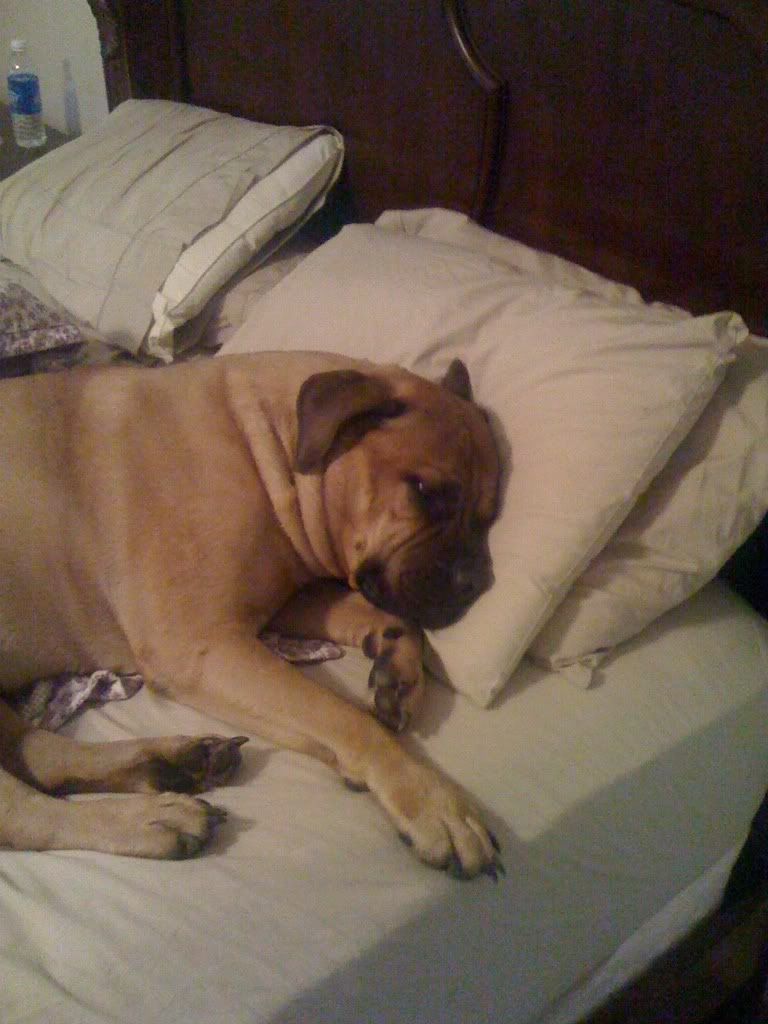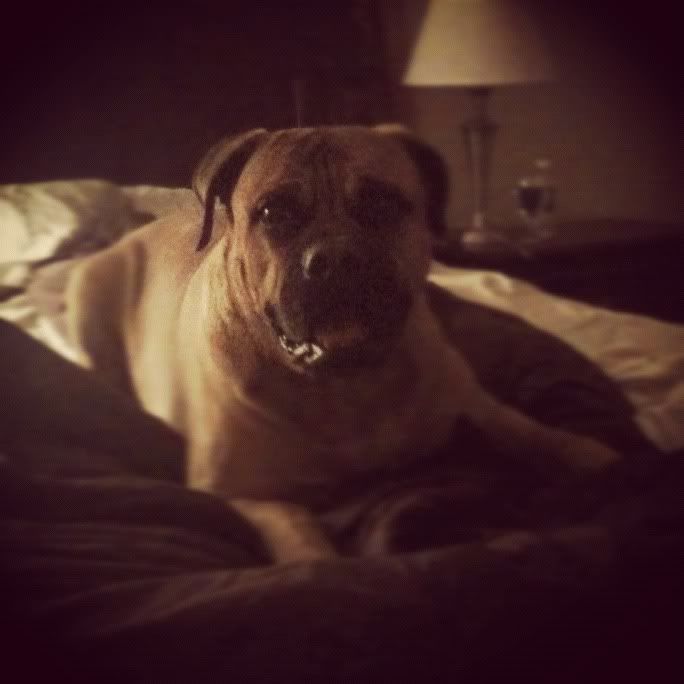 An these are just photos I found on Pinterest!
I know yall are sick of all these puppy/dog photos! SORRY!
Have a great Thursday!!
Manda