That I love blogging and love all of you ladies! Yalls comments make my day! Even though some days are busy and I may not get to respond...I read every one!
That I thought there was a dead bird in my office. It seriously almost gave me a heart attack. It was on my window sill at work and actually came from birthday flowers (but I never saw that bird and the flowers had been out of my office for a couple days already lol!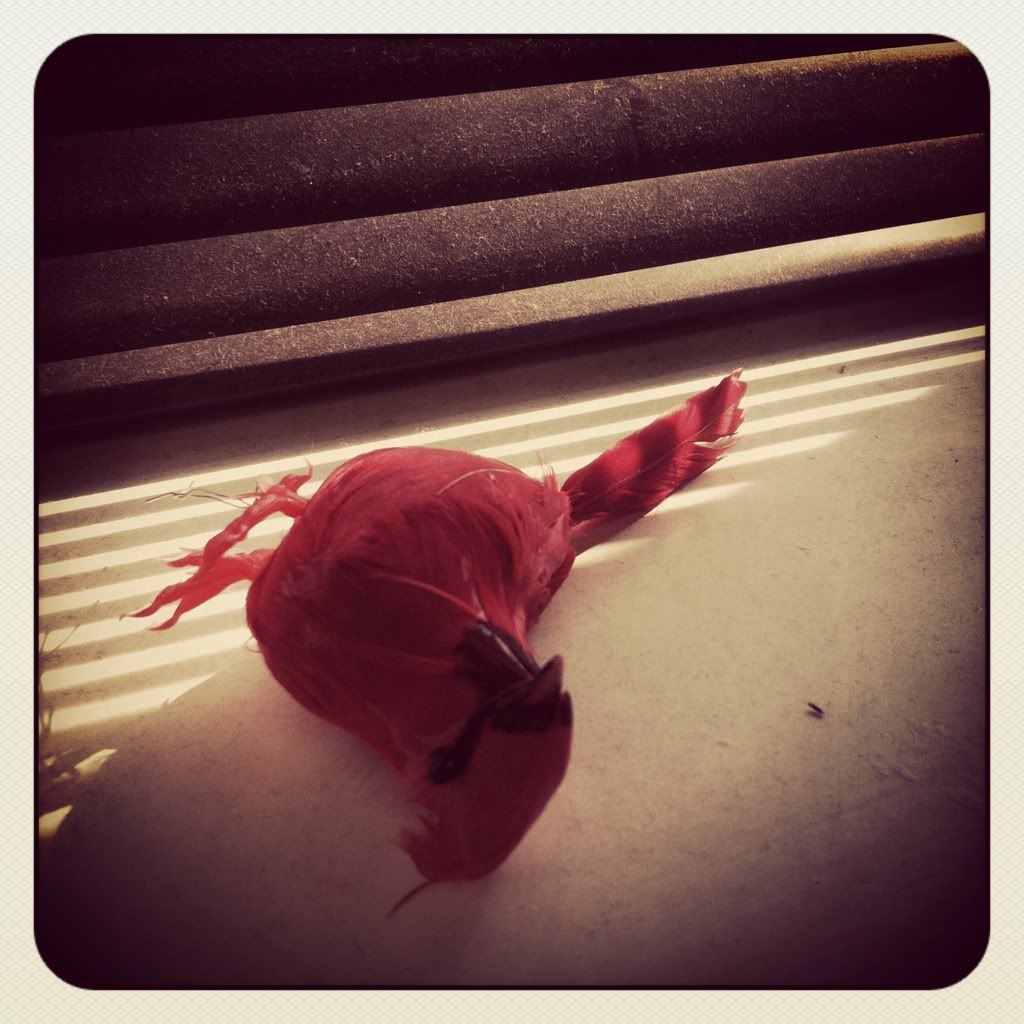 That my window sill in my office seriously needs to be dusted (referring to above photo)...Oopsie!!
That I wish I had a cornerless house. (poor Eric thought I was a crazy woman the other night...I said "I wish I had a cornerless house (of course right after I stubbed my toe) and he thought I said "I wish I had a corner of this house"...meaning time by myself lol.)
If it has a corner I will hit it...I've even hit my head on a corner once while bending over.
That I actually googled cornerless furniture!
and last but not least...
That E was updating and backing up my Iphone and not sure what happened...but I lost all my contacts and photos!! Its ok babe I still love you! lol
It's NOT Ok...
That I had the worst sore throat ever yesterday (seriously swollen to the limit)...it's a little better today..I can actually swallow now! (which is why I didnt get to respond to all your wonderful comments from yesterday...but will today!
Moving On!!!
I want yall to meet two awesome ladies!!! They are sponsoring me this month! You should check them out! (click on the photo to visit them!)
Megan @ Gretting from Texas!
Amanda @ Sweet & Sour Lou Lou
And now to the giveaway winner of the Simply Posh by Mel Giveaway!
J and A

said...
I love the penguins! :) And the snowmen mentioned above. Amazing!