I have to say that I get so busy and it seems like I rush to get everywhere!
(By the way...I typed in RUSH on Pinterest and a lot of random stuff came up...like these two images!)
Anyways! Back to my point...
I did tan in a tanning salon on and off for many years. But it seems the last few years I haven't really gone and got out of that routine...so I was pale all the time...except in the summer!
There are so many women out there with that

great porcelain pale skin

...I am

NOT ONE OF THOSE

women lol!
I look better with a TAN!
And since I don't really go to tanning beds anymore...I found SUN.
No...not the sun outside!
SUN Tanning Lotion by Giese'e
I seriously LOVE this stuff! And have been using it for a few months now.
I would def recommend this product to anyone...however there are a few things you may need to know first lol!
(maybe I shoud get SUN to pay me for promoting them haha!)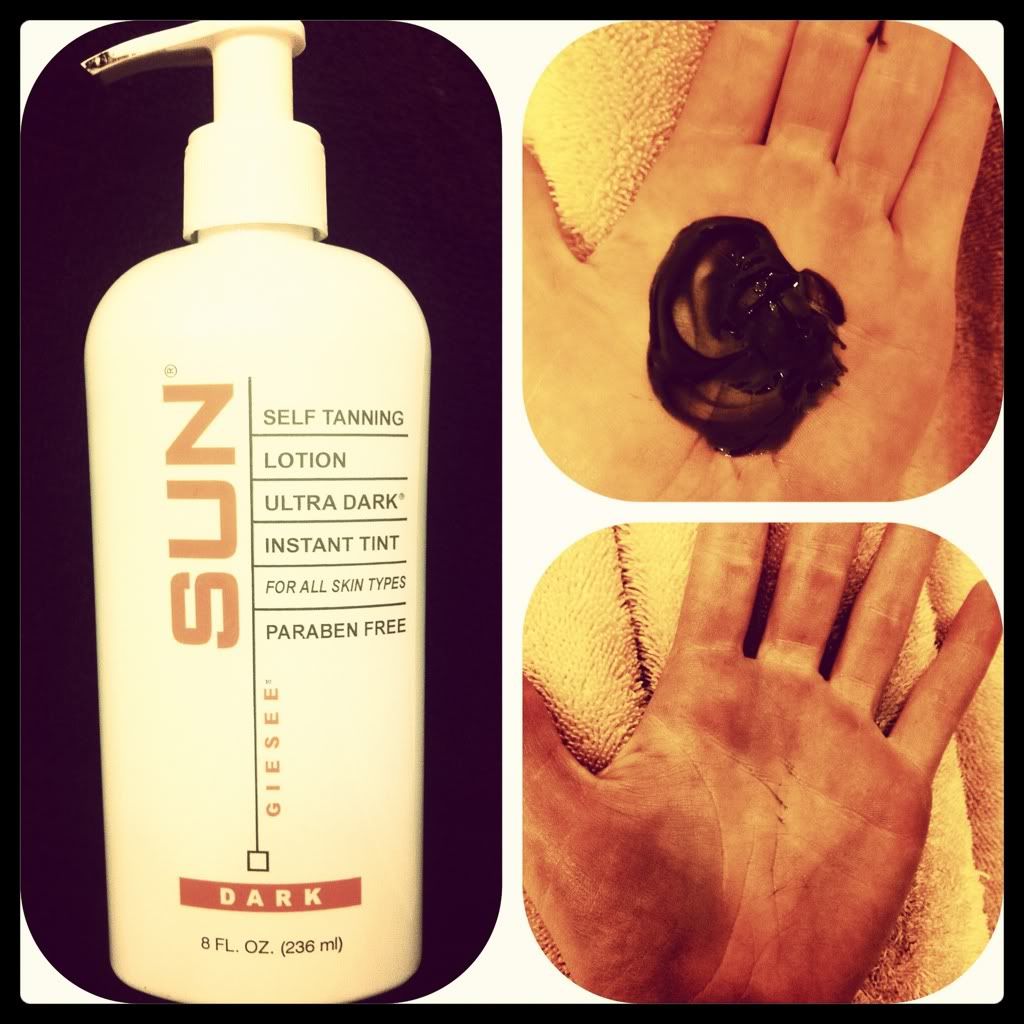 1. It does have a teensy bit of smell but nothing you can't handle.
2. It WILL stain your hands unless you wash them after applying it to EACH LIMB. Seriously...after each limb/part of your body. You can use gloves but it doesn't work as good.
3. I work from my legs up...with the tops of my hands being last. (because you don't want to wash your hands after you apply a tiny bit to the tops of your hands or it will wash off!)
4. It looks GREEN when it comes out of the bottle! But don't worry! You won't turn green like Eric was for Hallowen!
5. I found that it's best to apply it at night at least 30 minutes before bed time!
6. You will wake up looking SUPER DARK! But after you take a shower...it lightens up a little bit.
7. I buy the "dark" but there is one shade darker. I am contemplating going to the darker shade.
8. I try to apply it every three days or so.
9. I buy mine at folica.com. They always email you great discount codes! I probably pay the same amount on this lotion per month as I would for a monthly fee at a tanning salon.
10. It seems like a pain and a lot of work just to apply self tanner...but I don't mind! I love the end result!
Have any of you ever heard of SUN or use it?