So my weekend was full of fun!
Making

cupcakes and little wrappers

for my niece's

first birthday

party!
Addie is such a cutie-pa-tutie!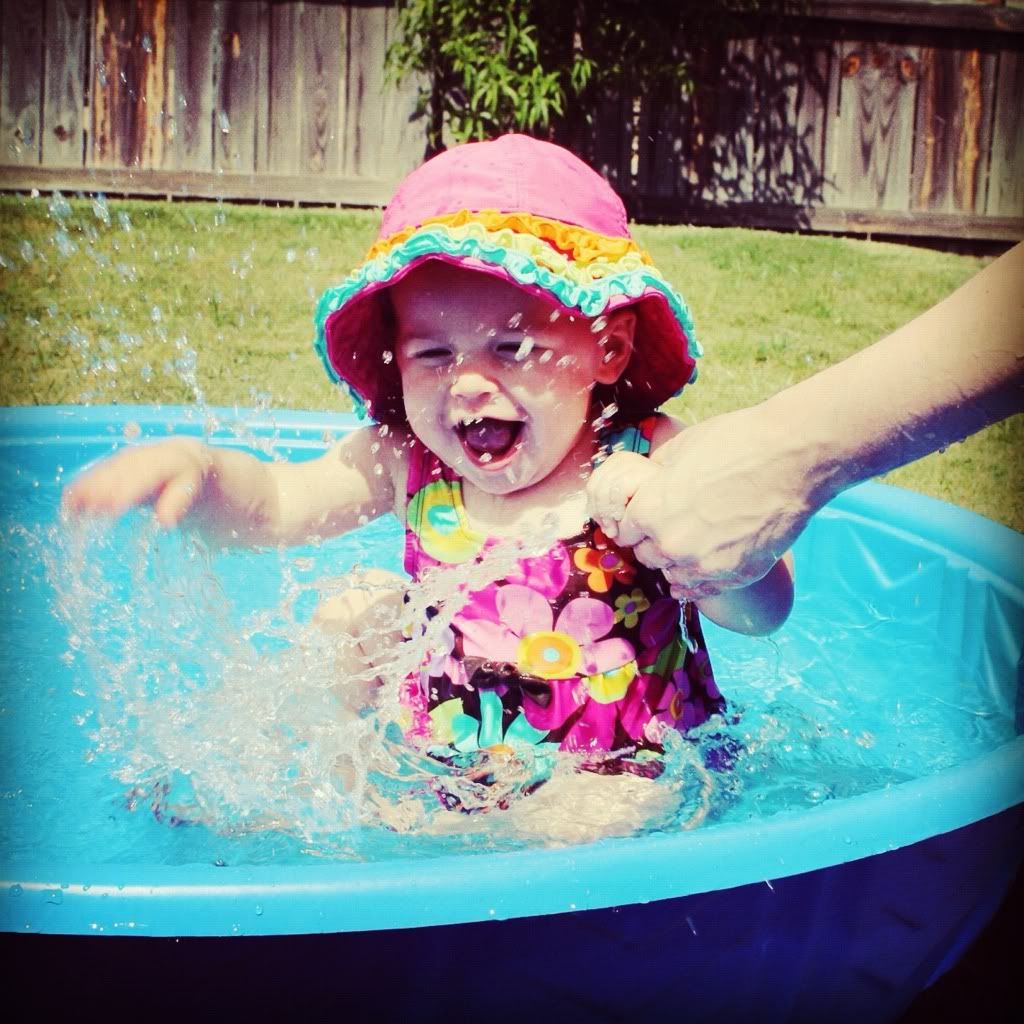 she was seriously excited about the mini pool!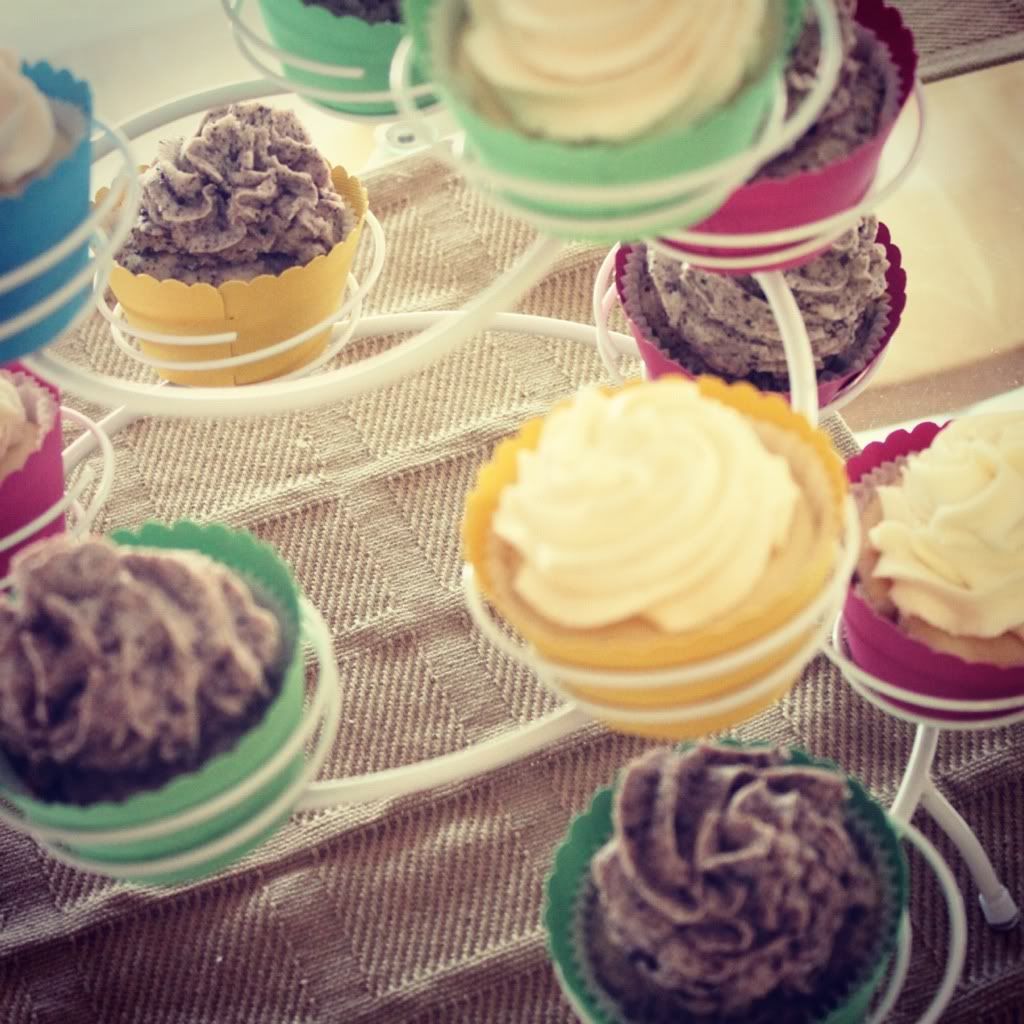 cupcakes and wrappers I made!
mom and two younger sisters! Jessica's baby bump about to pop!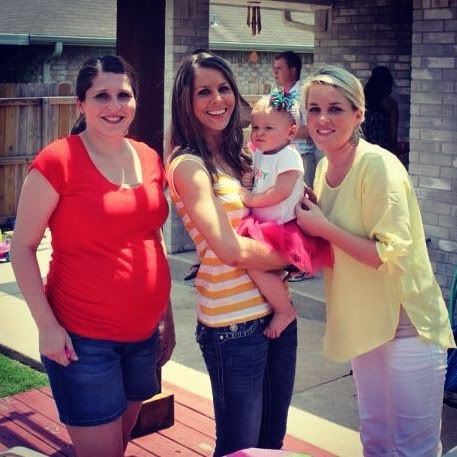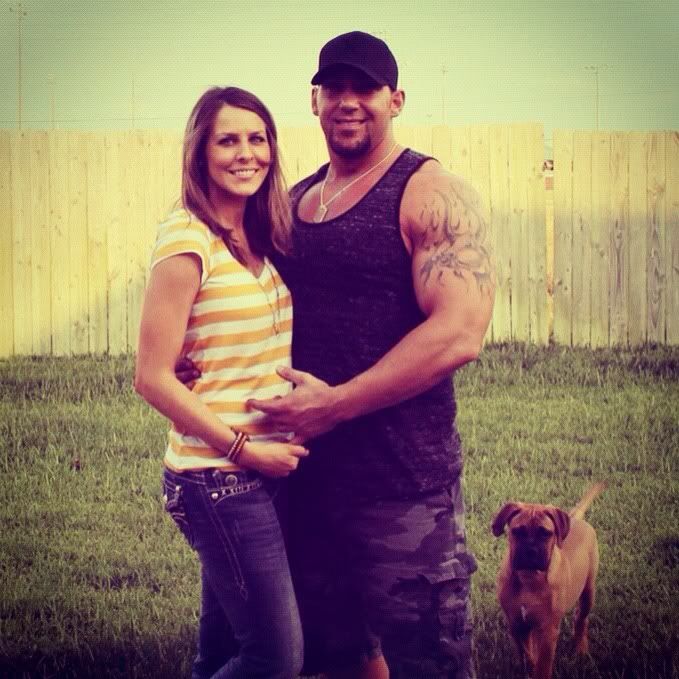 it's like pulling teeth to get E in a photo! (look at Tank...heehee!)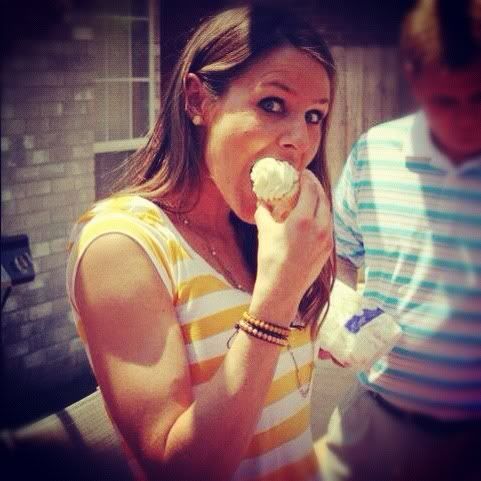 stuffing my face of course!
Oh and if you follow me via Instagram...
They were on sale plus I had another coupon...so pretty much got one pair for free! Thanks for all of yall's input!!
I hope yall's week is off to a great start!
Here's a little something you may not know...(unless you have followed me from the very beginning)!
Do you know where I got the name of my blog? Last year I had a little Etsy shop named For Love of a Cupcake...where I sold cupcake accessories like wrappers and personalized toppers! I don't do it anymore because it was seriously overwhelming and busy!! So now I just make bracelets in my spare time!
Xoxo
Manda