HAPPY FRIDAY!! YAY!!! it is much needed.
so if you have been reading my blog...you can tell that i just love food lol. ESPECIALLY DESSERTS!!
I have a few recipes for you today!
Shall we jump right in? ok!
I am being super lazy and just took pics of the actuall recipe! (dont judge me!)
These are from my July 2011 edition of
Self Magazine
.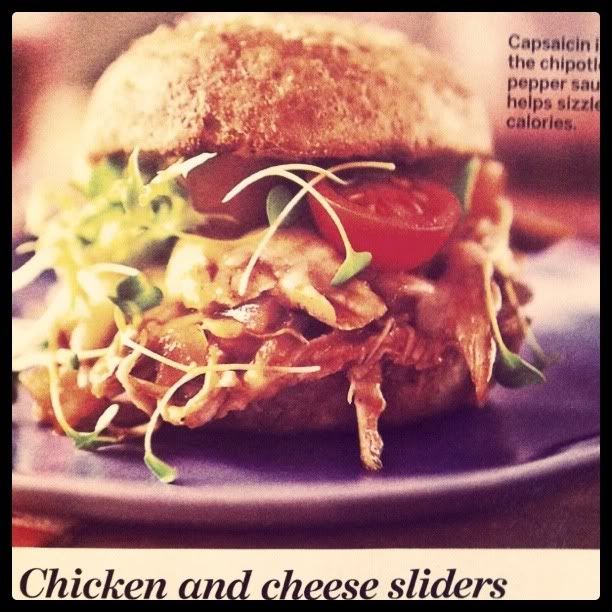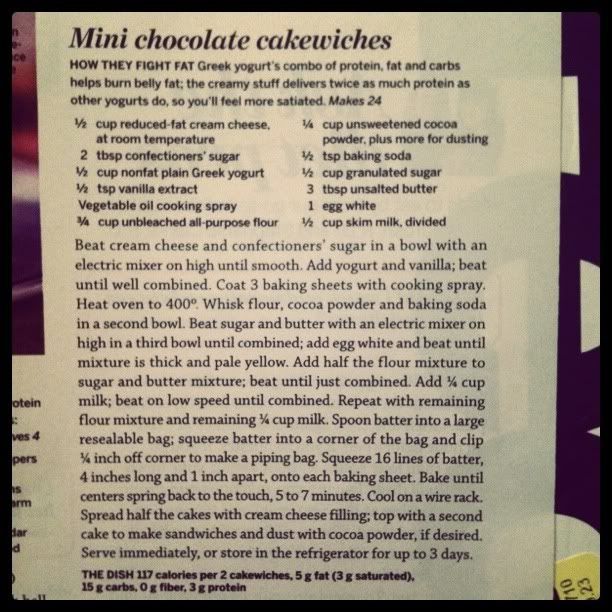 I have not tried these yet...but thery are on my TO DO list!! especially the mini chocolate cakewiches...yum!
This WHOLE week...we have made recipes from the Jilian Michaels book "Making the Cut". I have to say that all the recipes we tried were very yummy and very easy!Last nights meal was grilled flank steak fajitas. the recipe call for a simple rub that you rub on the steak before you grill it. YUMMO! def will add to my rotation. to make the rub...
2 teaspoons of garlic
1/2 cup chopped green onions
1 jalopeno
1 teaspoon cumin
2 tablespoons balsamic vinegar
put all of these ingredients in a blender/food processor until coursely pureed.
now rub it on your meat! we ate ours with tortillas and fat free sour cream.
SO i am working on a pic for "Fit Food Friday"! but Link up becasue i would love to see what kind of healthy recipes you have! (or non healthy...lol)
Have a wonderful Friday!!