Good morning! I completely missed a post yesterday...was so stinking busy!
So.... Whats on my mind today? Just a few things... Nothing too special with some overview of the weekend.
* First and foremost...I must say that E makes a mean pot roast!! He made pot roast, mashed potatoes and gravy, corn and rolls on Sunday! What a feast and it was super delicious. YUMMY!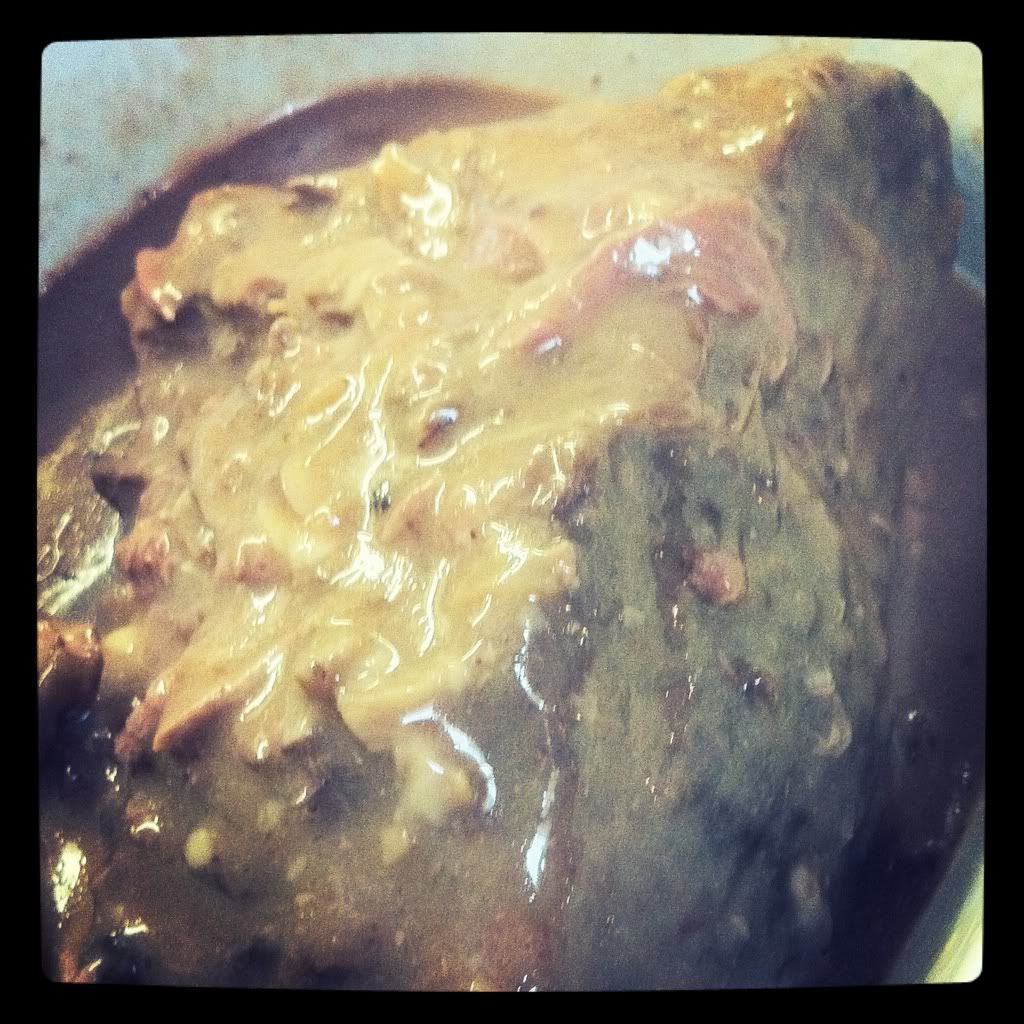 *Now...I havent given E a hard time lately on here haha...but he is in love with the transformer movies! We bought the third one on Sunday and watched it that night...I think for the past few weeks he had been reminding me of the release date! We have not picked "OUR" song yet for the wedding and I think he secretly wishes it was the transformer movie song!!! Jk!!!
*I am super proud of myself for going to the gym this morn! I told E to start slapping me silly to get me up in the morn. He didn't have to this morning! He gets up at 4:30 to go to work and I am suppose to get up at 4:30 and go to the gym. eek!
*We are going to a Halloween Party in a couple weeks... We need to buy our costumes! E is gonna be the Hulk!!! I'll be some super hero...havent decided yet!
*I can't wait til my new riding boots come in the mail! They should be here Thursday! Yay! (even tho it's still stinking hot outside)
*I splurged and bought some Rock Revival jeans! I LoVE them... They fit so good!
Im sure I forgot some things but my mind is foggy this morn! Forgot my coffee sitting on the kitchen counter
I also wanted to share a couple of things you may or may not know about me :)
*E and I have been together since March 2009!
* I have a HUGE sweet tooth!! The fact that both E and I have a huge sweet tooth is not good...not good at all!! Lol
*I can't wait to have kids! I have the itch SO bad! And I want three!
*I think I'm pretty smart :) but I have so many blonde moments it's not even funny!
*Our pup Chloe is already 3 and a half! I met E when she was almost a year old and I think she loves E more than me haha! She LOVES to lay on him. She can't stand if we are cuddling and she is not in the mix!
*I work for a janitorial company. No I don't clean! (I hate cleaning!) I work in Accounting and HR.
*I am a serious shop-a-holic. But so is E!
* interesting fact about E...he is a computer dork! Yes he builds and maintains websites and all the interworkings of it (computer code...eek!)...I think that's the jist of it...it still confuses me sometimes lol.
Hope I didn't bore you too much!
Have a wonderful day!
Manda