Let's start the week off with a little motivation...

shall we

?!
So as you know...I've been doing Crossfit for about three weeks now and it is a killer! It's so intense that I get sick almost every time...gross I know!
!
but you know what?!?! I am starting to see a difference.
Like in the photo below. Look at my arms.
They are more defined...granted I've always had muscular arms...but look at the second photo (before Crossfit).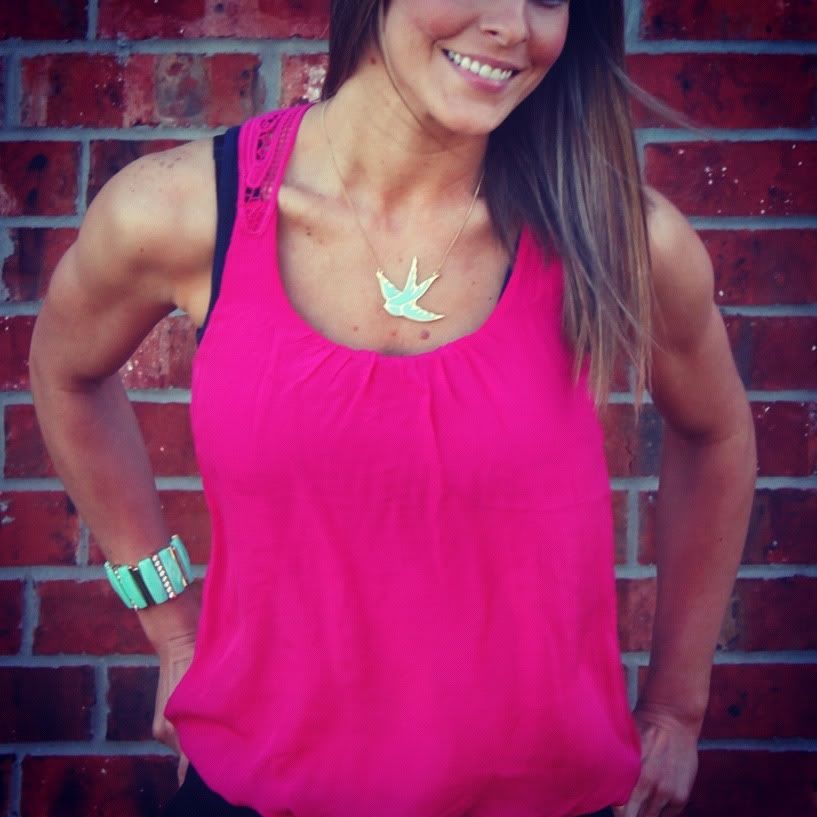 3 weeks of Crossfit
Before Crossfit
Did you know that I've always had pretty muscular arms...I wouldn't wear sleeve-less
shirts until high school because I was embarrassed of them! But it's who I am and it's my genetics so I make the best of it!
Do you want to get toned arms for the summer?!!?
Do these three push up styles and I'm sure you will get the arms you want!
The Regular Push Up
And the best part...you can do these at home!
I hope every one has a wonderful start to the week!
Now link up and tell me about your fitness journey or anything fitmess related!!
Grab the button and visit my co-host
Ashley
!