Mondays seem to come way too fast! as usual i am not the happiest camper monday morning lol. I find it so diffcult to get up and work out at 4:30 am :-/ and of course i did not this morning! oh well...there are always Tuesdays!
Hope everyone had a wonderful weekend! I have to say...that Eric and I are pretty laid back on the weekends so beware! if you read any further...I may put you to sleep haha!
Our Friday night started with take out from Genghis Grill and of course wine!! one of our favorite places...becasue you get to make your own bowl (we make ours pretty healthy!).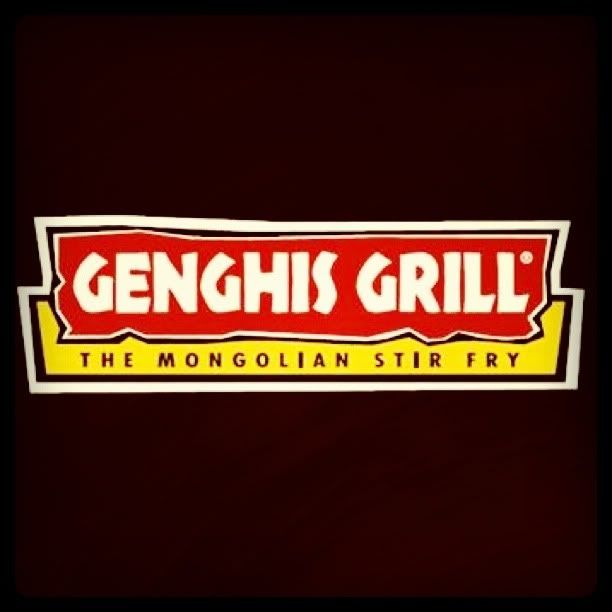 Saturday morningsare started off with coffee from our Keurig and a biscotti from HEB...as well as Sports Center and Thundercats (why has Thundercats not been on the last couple of weeks?). I just so happened to come across these biscottis when i was down the cookie aisle a while back and now they are a must! Plus only 100 calories!
I ran errands all day Saturday and finished up a couple of orders from
For Love of a Cupcake
. Mustache cupcake toppers!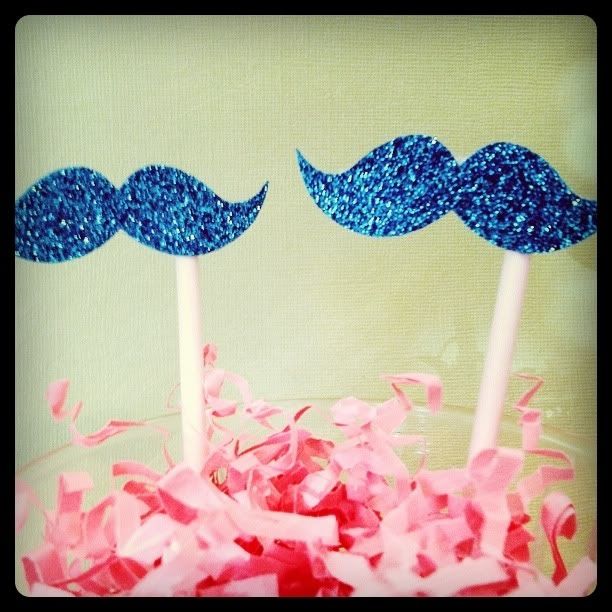 Saturday night we went to a friends house and watched the UFC...its so funny...normally I fall asleep before the main fight. I know...I am such an old person!
So this Saturday...we are having an engagement party! Our familes have never met...which is crazy becasuse we've been together for three years lol! we are catering Los Cucos Mexican (yum!) and i will be making bite sized cupcakes and truffle balls!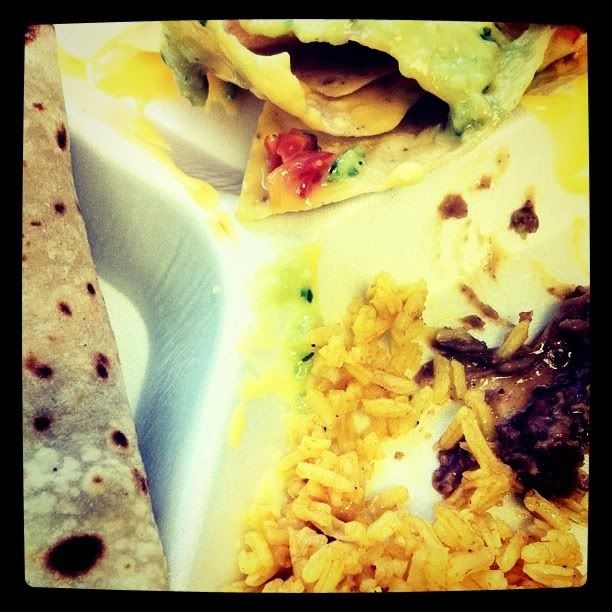 This is Los Cucos we had catered at work last week ;-)
Well that's all i have for today...I know...I'm so lame and have the most boring life ever lol!
OH YEAH! I had to run to the mall yesterday and um...stopped in Express! so glad I did...i found my outfit for the engagement party! along with pants that were on clearance plus an additional 20% off! woo hoo!
On Mondays...I love linking up with...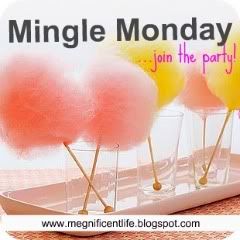 and
Anything exciting happen in your weekend?