I have a great product for you today!
And it's super cheap!! ...Like just a couple bucks!
Have you ever heard of

borax

?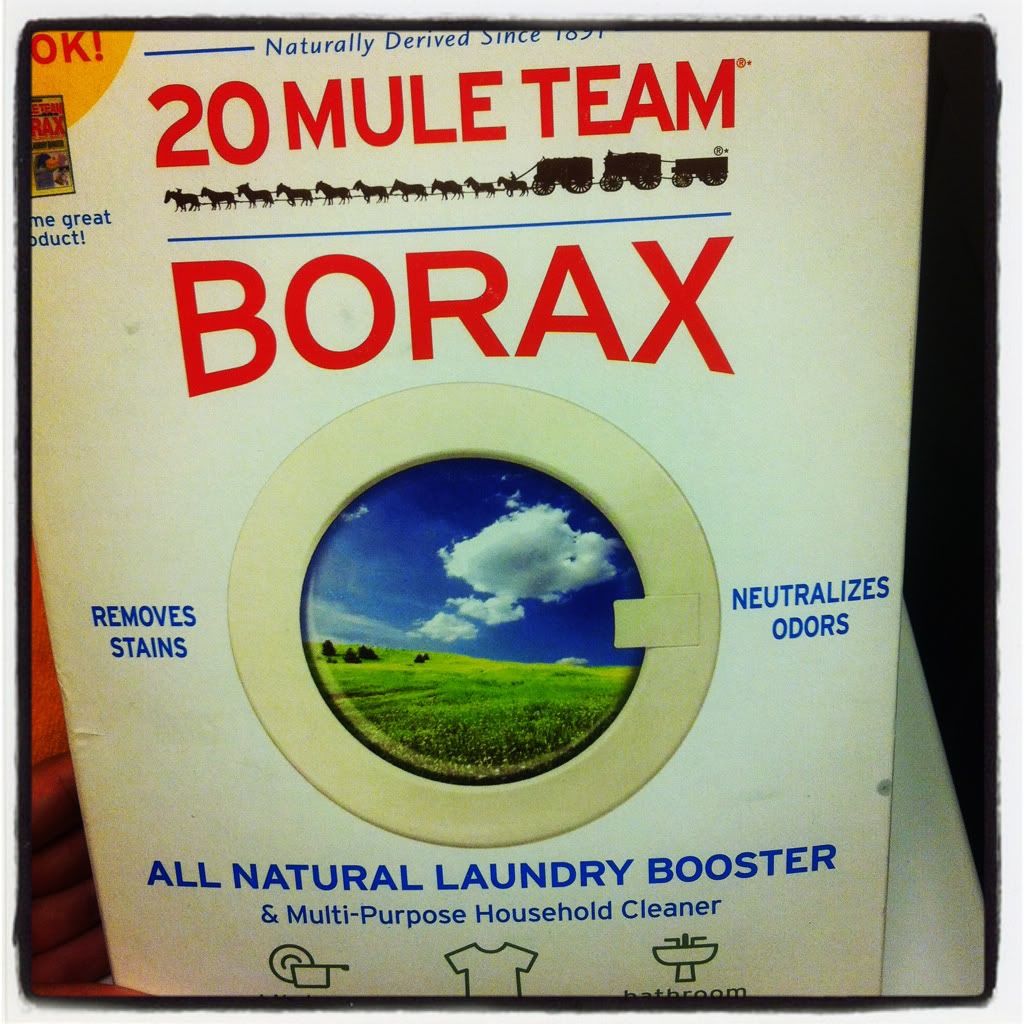 It's in the same isle as your laundry detergent at any grocery store.
(I had to look hard for it...it took me 10 minutes to find it the first time...it was all the way on the bottom shelf in the corner!)
Do you have a man with super sweaty and stinky workout clothes or maybe you forgot about your towels in the washer and they have a smell to them?! Lol
This stuff is seriously insane!
My clothes have never smelled more fresh! I now put it in every load of laundry.
E's workout clothes seriously stunk! He even said they have never smelled better!
I rarely do product reviews but this is something I know you will benefit from.
so fresh and so clean, clean...
(is that an old rap song?)