Its almost friday ladies! we can make it!
I'm linking up here today as always!
...That Tank

pooped on his fluffy pillow

then

laid in it

to play. I had to give him a quick bath...all before I had to go to work! :-/
...That the same day that Tank pooped on his pillow...I had to give him the

heimlich

. Or something of the sorts. Poor guy tries to scarf down his food so fast. If you had walked in on us...you would've thought I was

beating him to death!
...That Tank literally poops like

8 times a day

! Oh the joys of having a puppy lol! He is such a sweetie!!
That I always forget the funny stuff eric does. I try to remember to write it down because they are hilarious.

Note to self:

remember to write down the funny things!
...that I looked like this on Sunday. I could've given E a black eye for taking this! Obviously he caught me off guard.
(yes this is what I look like...

yikes

...I know! I can't believe I just showed you this!) Don't you love the hair?!?! Or maybe you love the crazy faced look?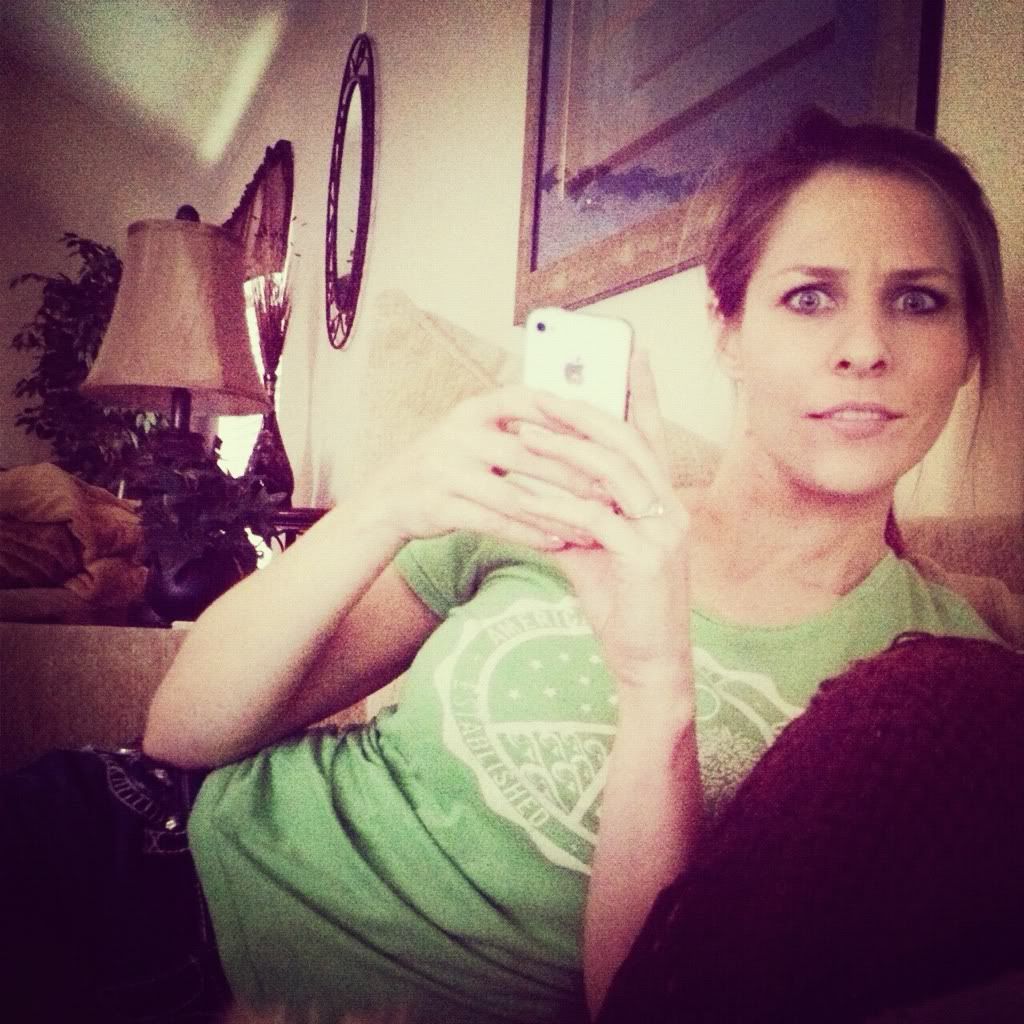 ...And then it's

NOT

ok

that Chloe had an

eye infection

...the vet couldn't see her until after the weekend...and by then it was in

both eyes

! Poor girl.
What are you OK with today?!